Beach Volleyball Master Plan | Florida State University
Category
Education, Master Planning
BKJ collaborated with the Beach Volleyball program at Florida State University to envision the future facilities for the program. Current needs as well as future needs were considered in the planning. Additionally, the current Beach Volleyball site was evaluated for future growth potential. After a detailed investigation, it was determined that the current site would only represent a temporary solution and that a new site would be identified for the future home of the program. At the completion of this initial planning project, a non-site-specific site plan was developed to illustrate a vision for the future of the program.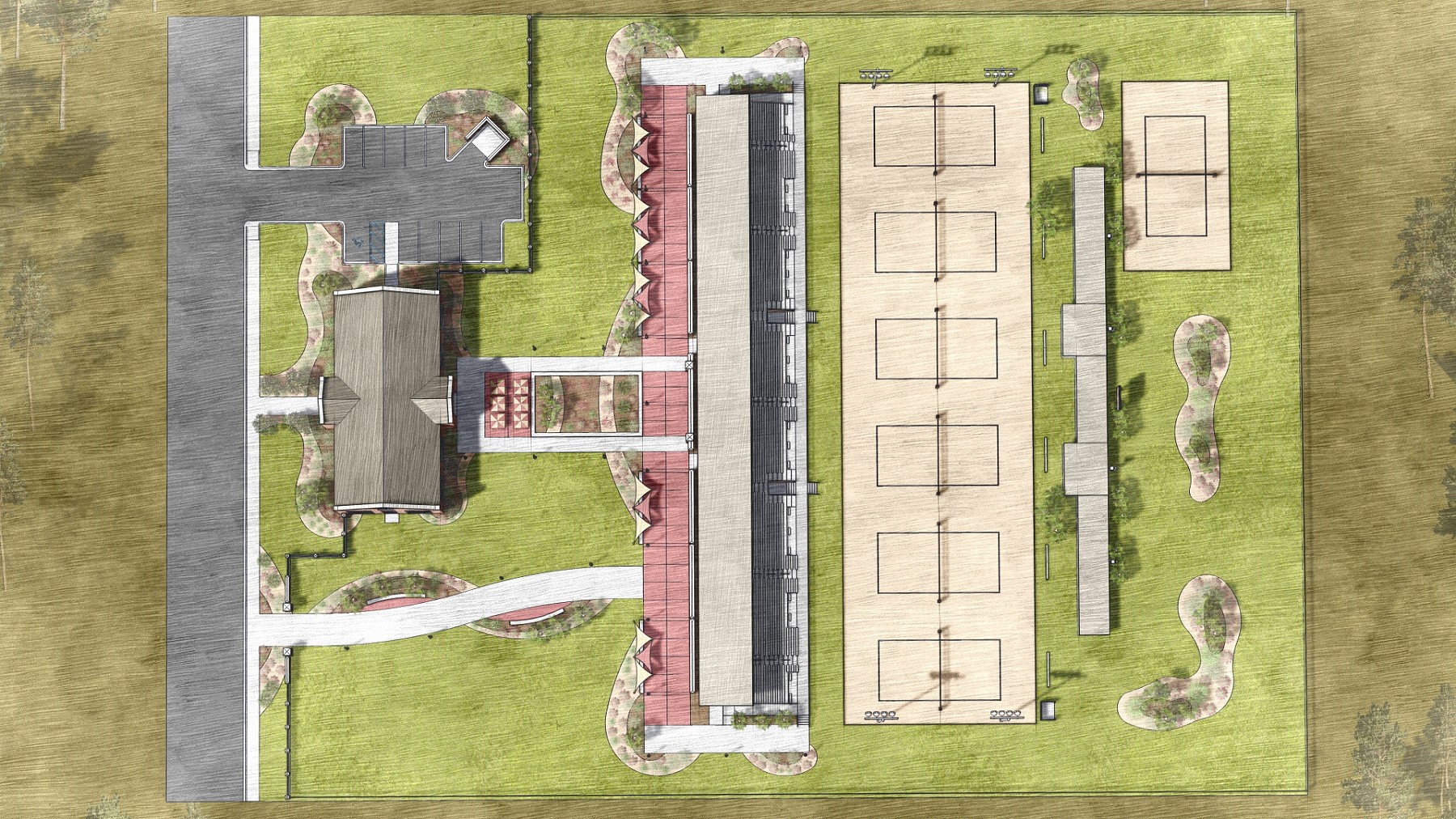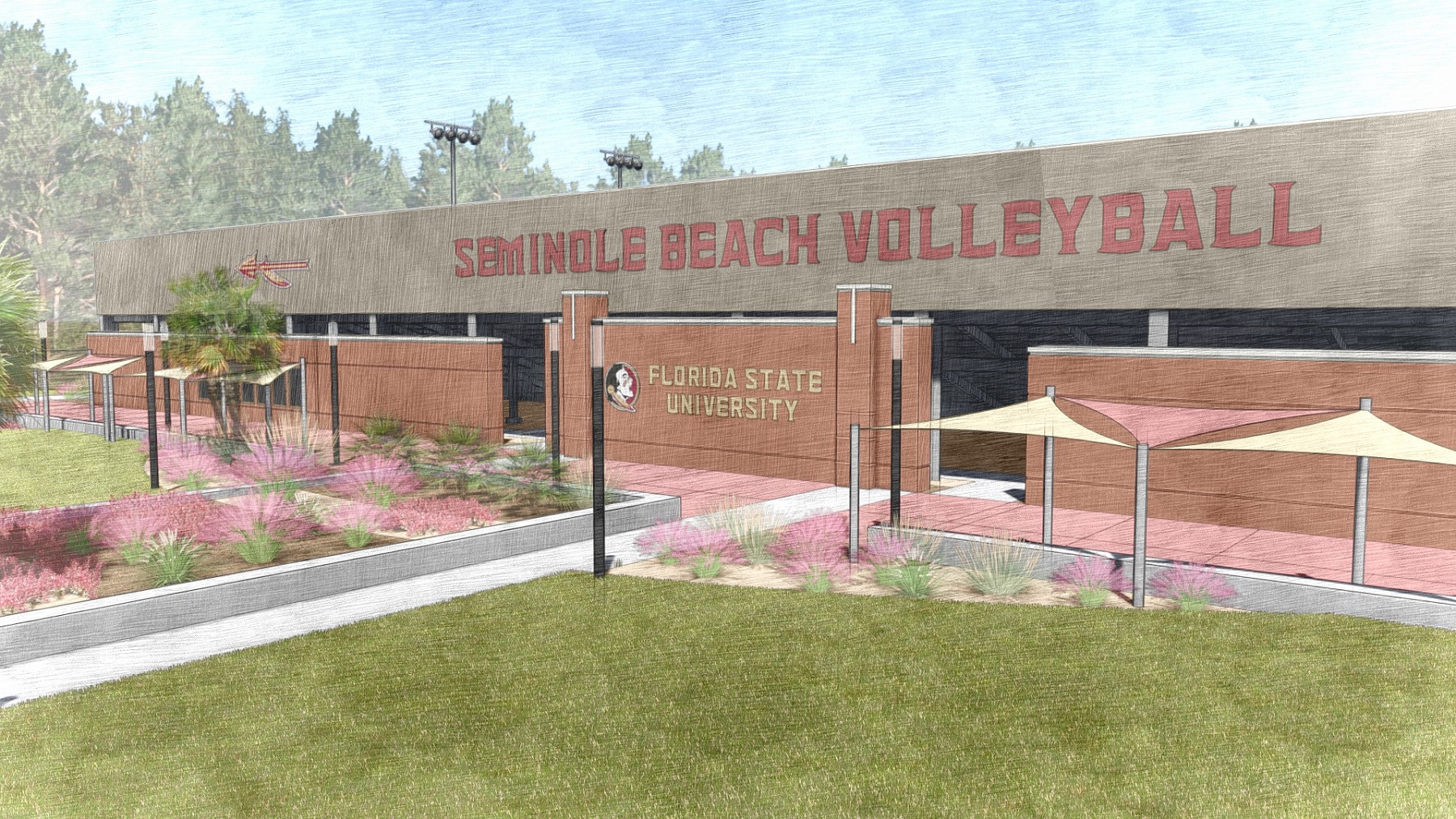 A masonry screen wall behind the spectator grandstands provided an opportunity for a player "Hall of Fame" wall. On the opposite side of the plaza is a shaded low seat wall. Masonry as well as board formed concrete and shade sails were used to combine traditional university elements with beach inspired elements.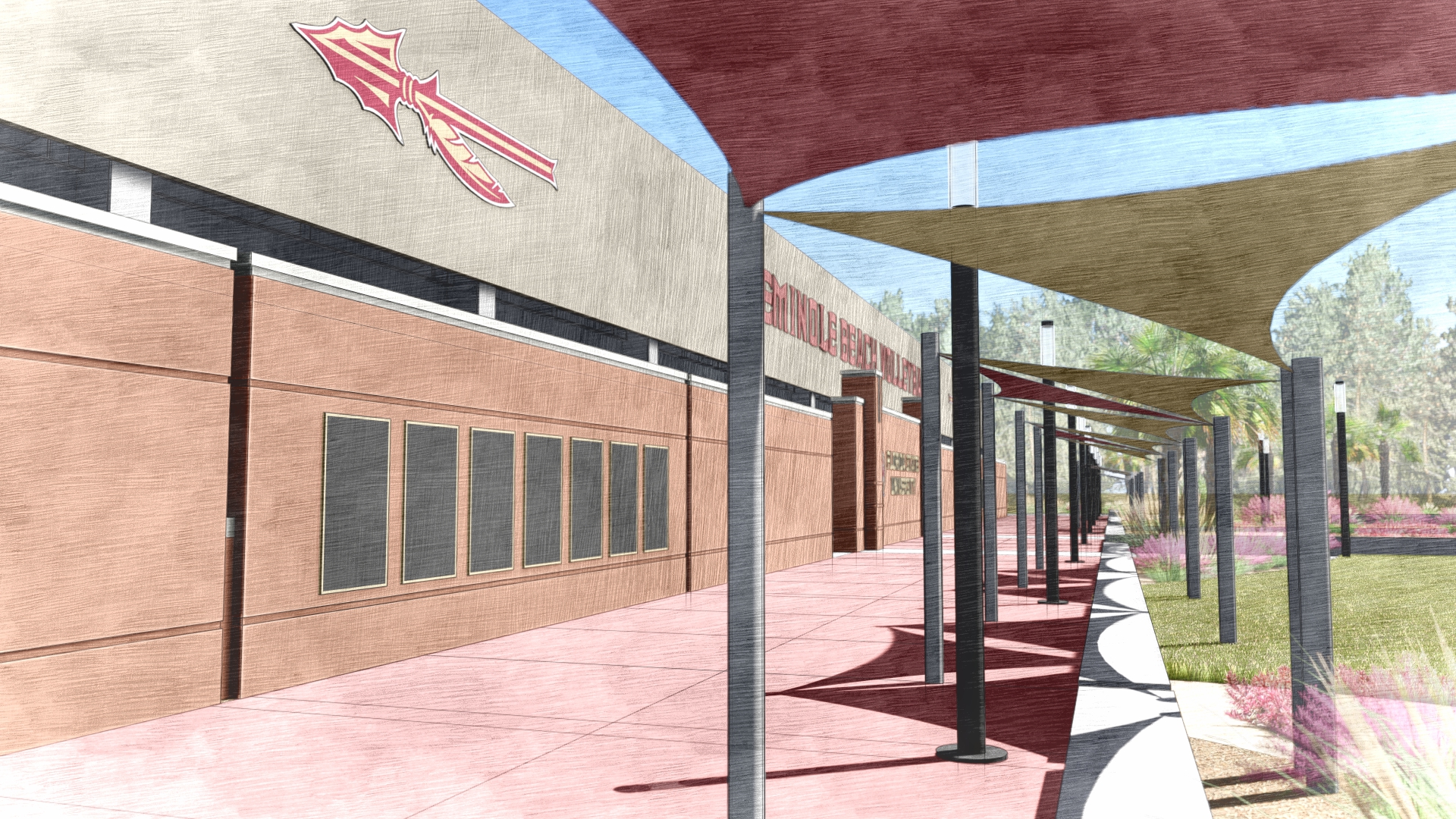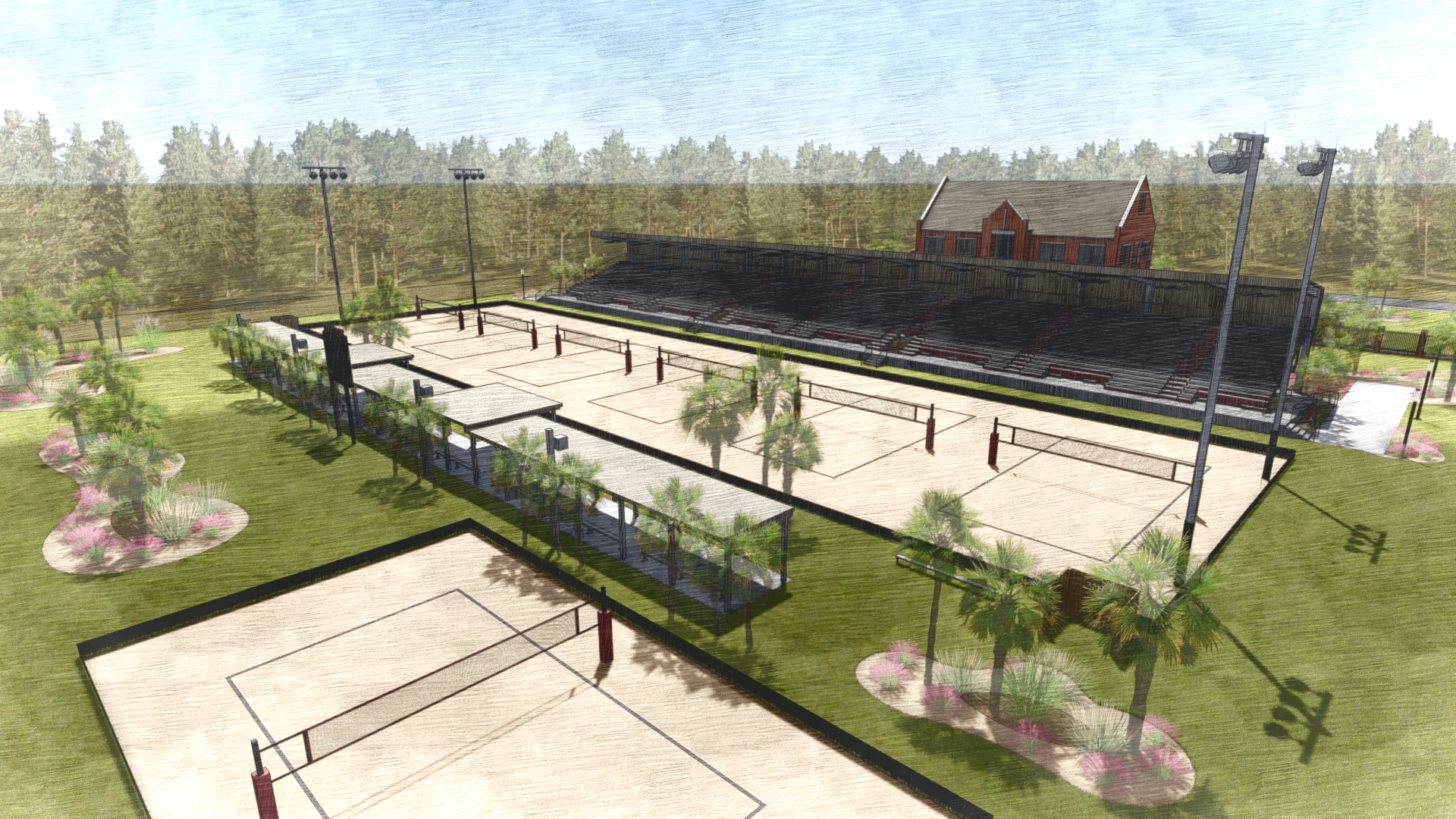 Seven courts were envisioned for the ideal facility along with shaded player benches and shaded spectator grandstands.
Entrance gateway element with meandering walkway and low seat walls invite spectators to the Beach Volleyball grounds.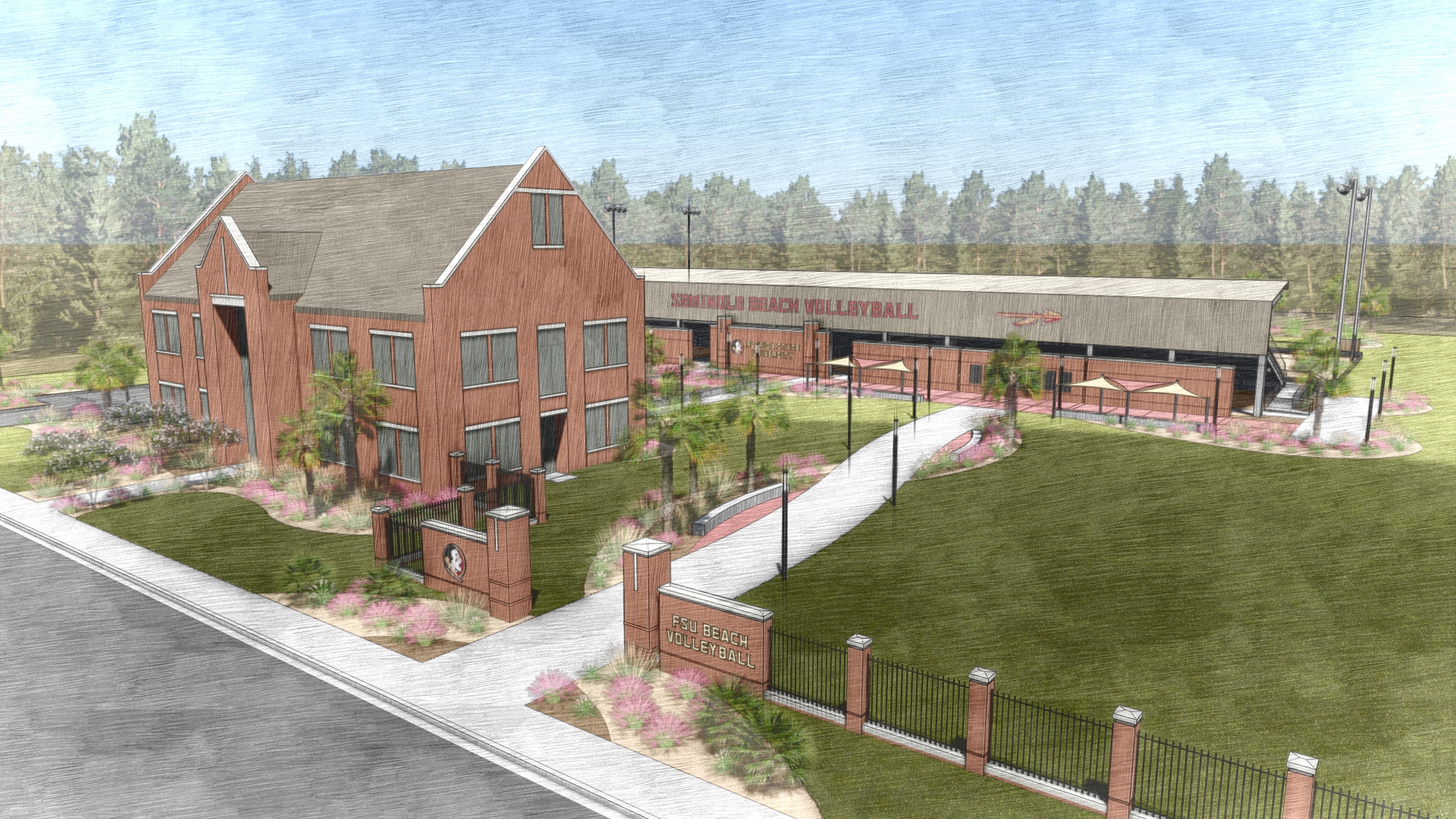 A new building for the Beach Volleyball program was envisioned as part of the new facilities.