Multidisciplinary Center | Florida State University
Location
2139 Maryland Circle, Tallahassee, FL
Florida State University's new Multidisciplinary Center is a diagnostic and testing center that services pre-school and school-aged children experiencing complex academic, medical, emotional or behavioral problems. The 7,000 SF suite includes newly designed offices, testing and observation rooms, a large conference room and classroom, as well as a break room and reception.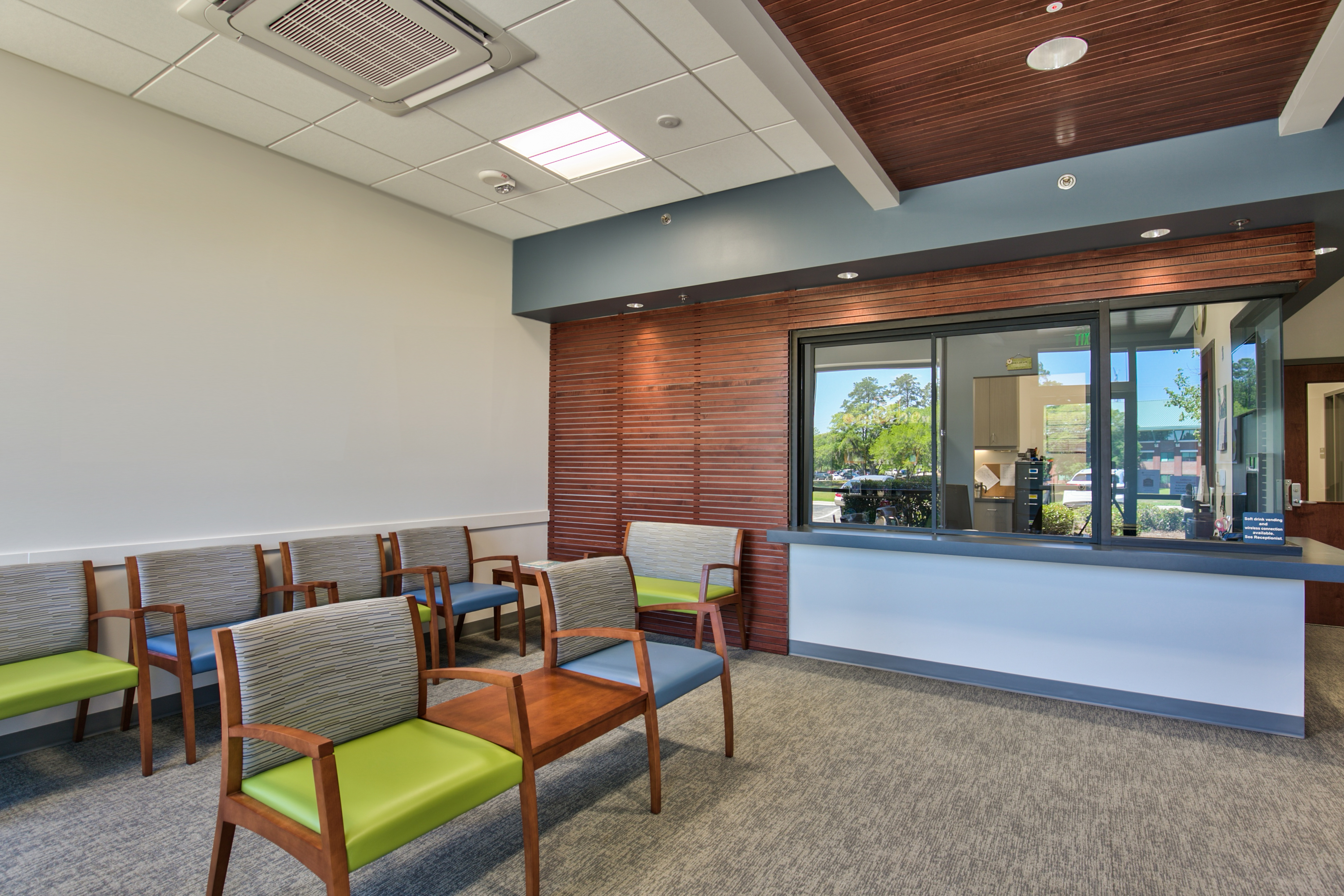 The major interior renovation welcomes families with calming neutral finishes paired with playful pops of green for interest.
"BKJ Architecture has great organizational skills, a strong work ethic and an eye for detail. They maintain a high quality of work through clear communication with all team members. Their thorough approach, responsiveness to issues and comprehension of the project as a whole, results in successful projects."
– Justin Shafer, FSU Facilities Project Manager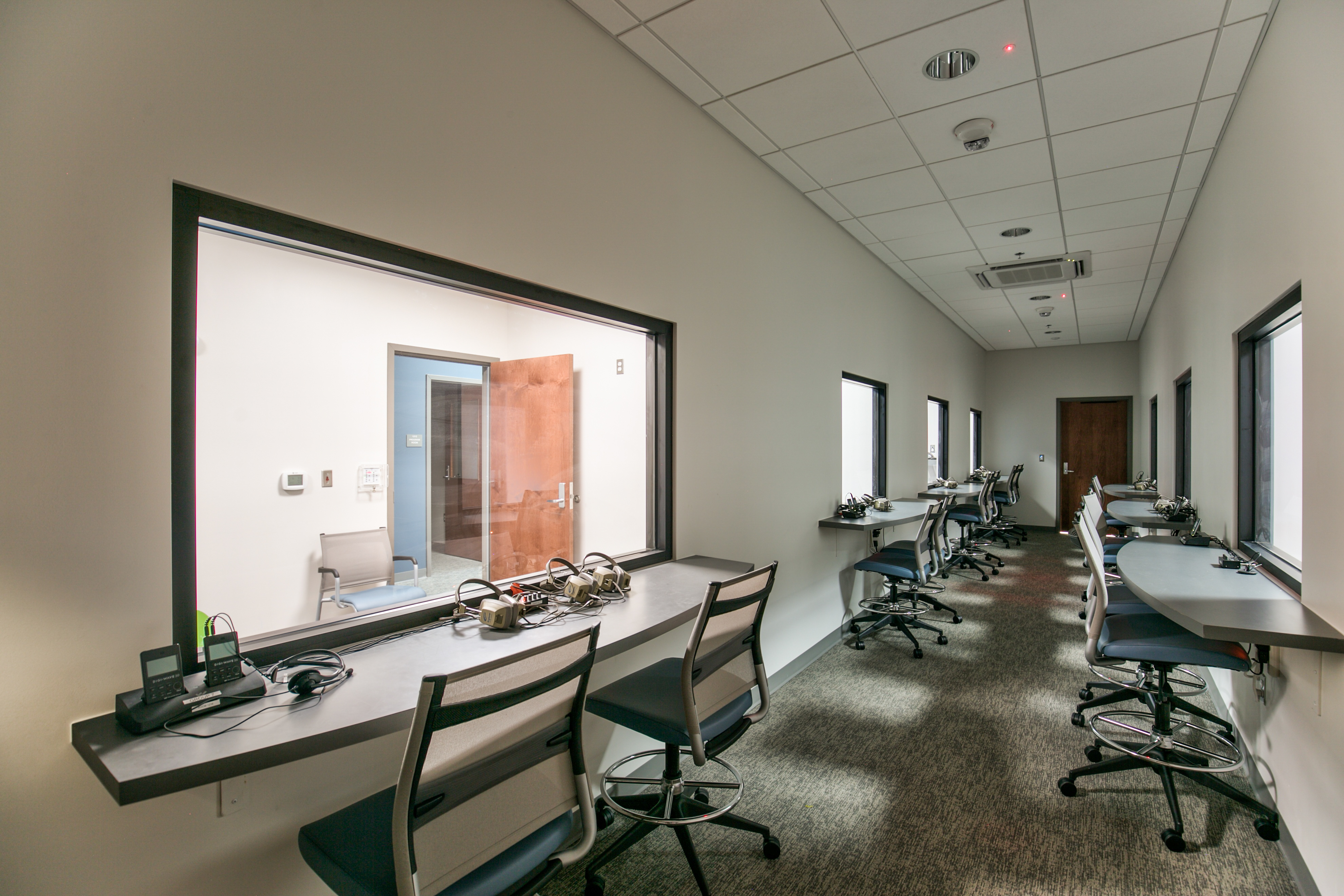 Staggering the testing rooms provides privacy for visitors and comfort for the observation staff.
Various room designs and sizes allow for further specialized testing.