Vocelles | The Bridal Shoppe
Category
Retail/Hospitality
Location
1301 N. Monroe Street, Tallahassee, FL
Vocelles, a woman-owned local bridal boutique, is located within the first floor of a previously existing building. The total area of the renovation is approximately 3,000 SF and includes custom millwork, private dressing rooms, and a variety of seating areas for guests to enjoy the experience.
Exposing the existing ceiling structure above, where possible, alleviated the confining ceiling height dictated by the preexisting structure.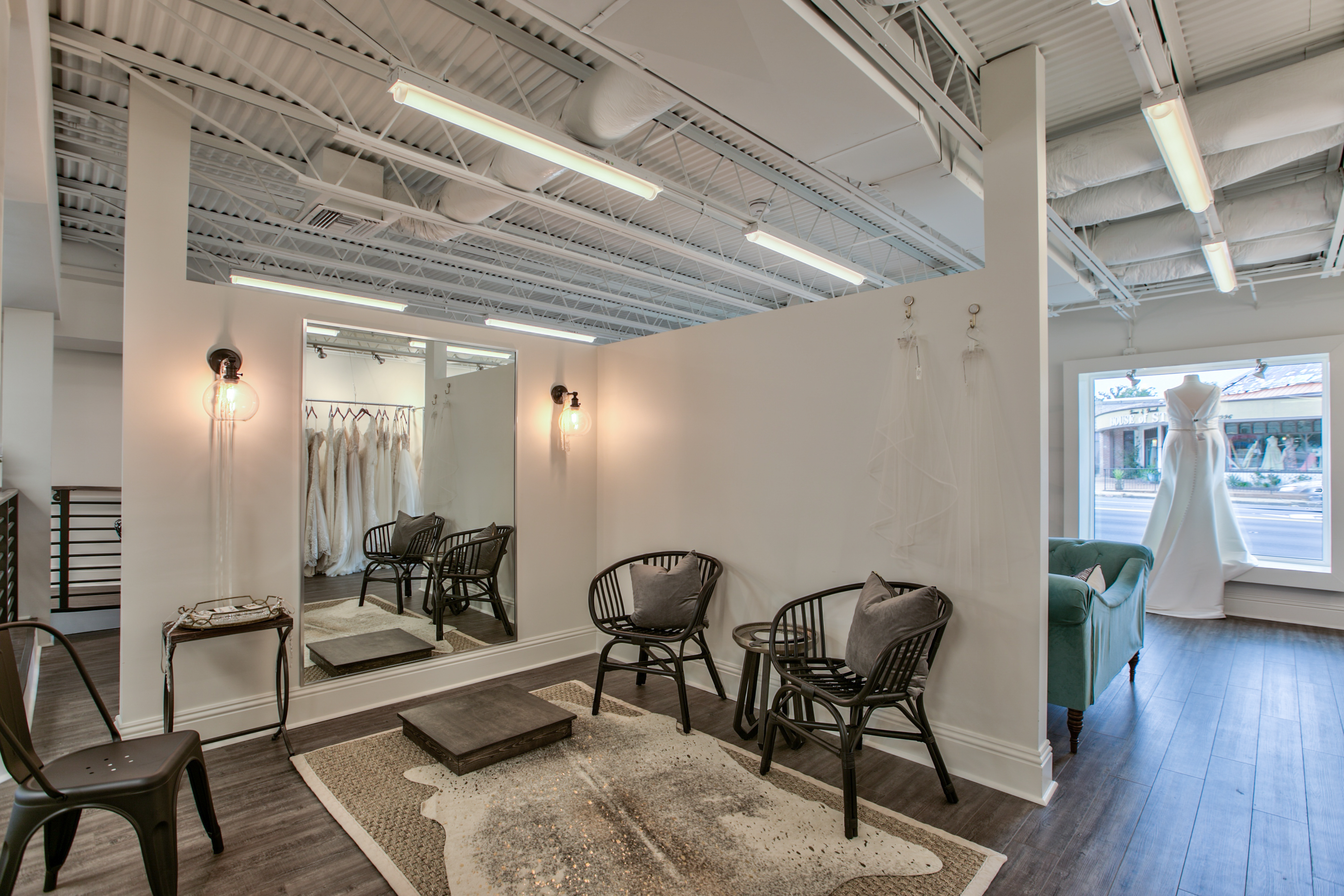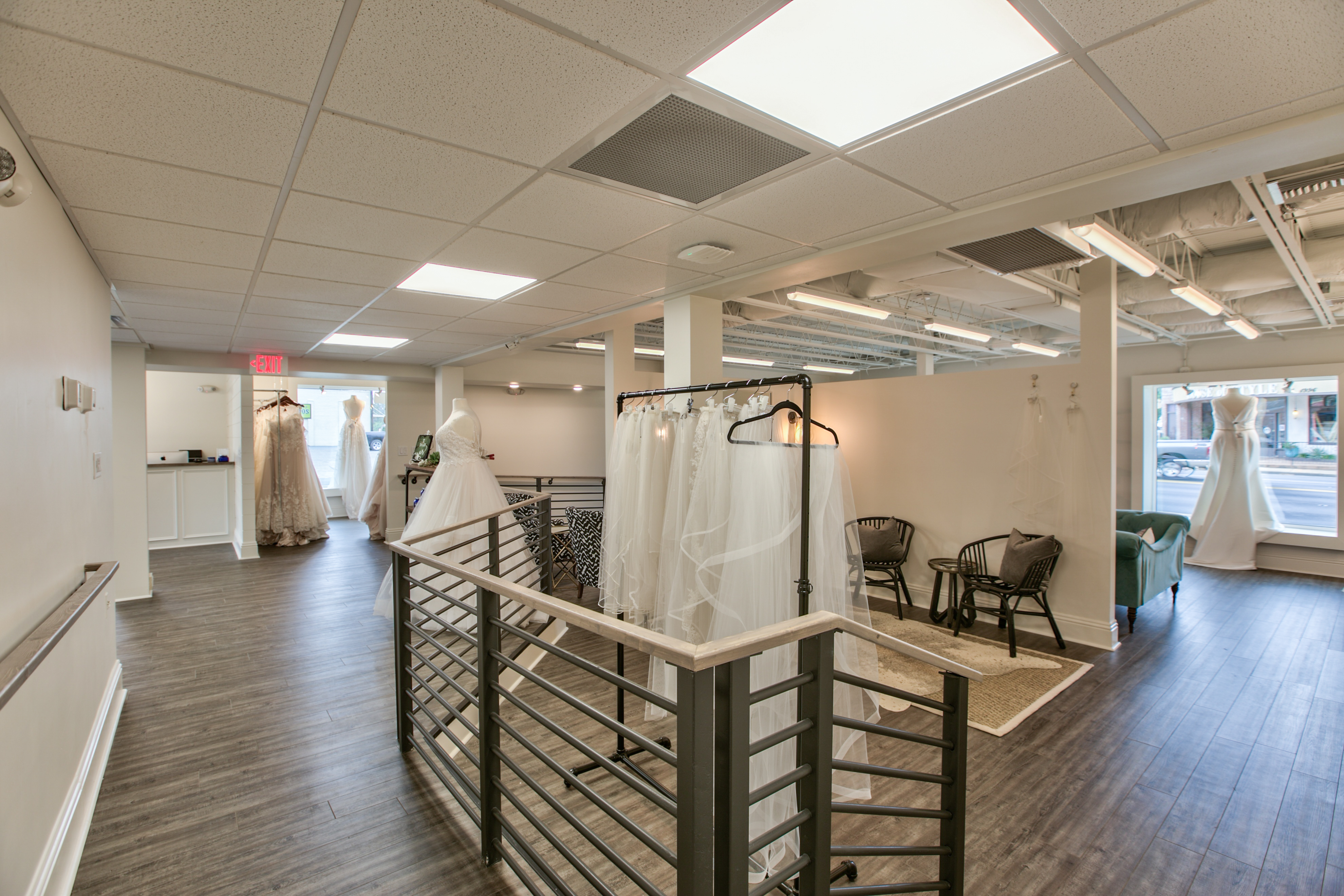 BKJ installed a ramp system with custom-designed railings to overcome the various changes in finish floor elevation.