Capital City Bank | Downtown Branch
Category
Office/Commercial
Location
217 N. Calhoun St., Downtown Tallahassee
The renovation of Capital City Bank's downtown branch integrates a more modern façade and updates the drive-thru services to include the latest banking technology. Its interior now welcomes guests with a full-service lobby and offices.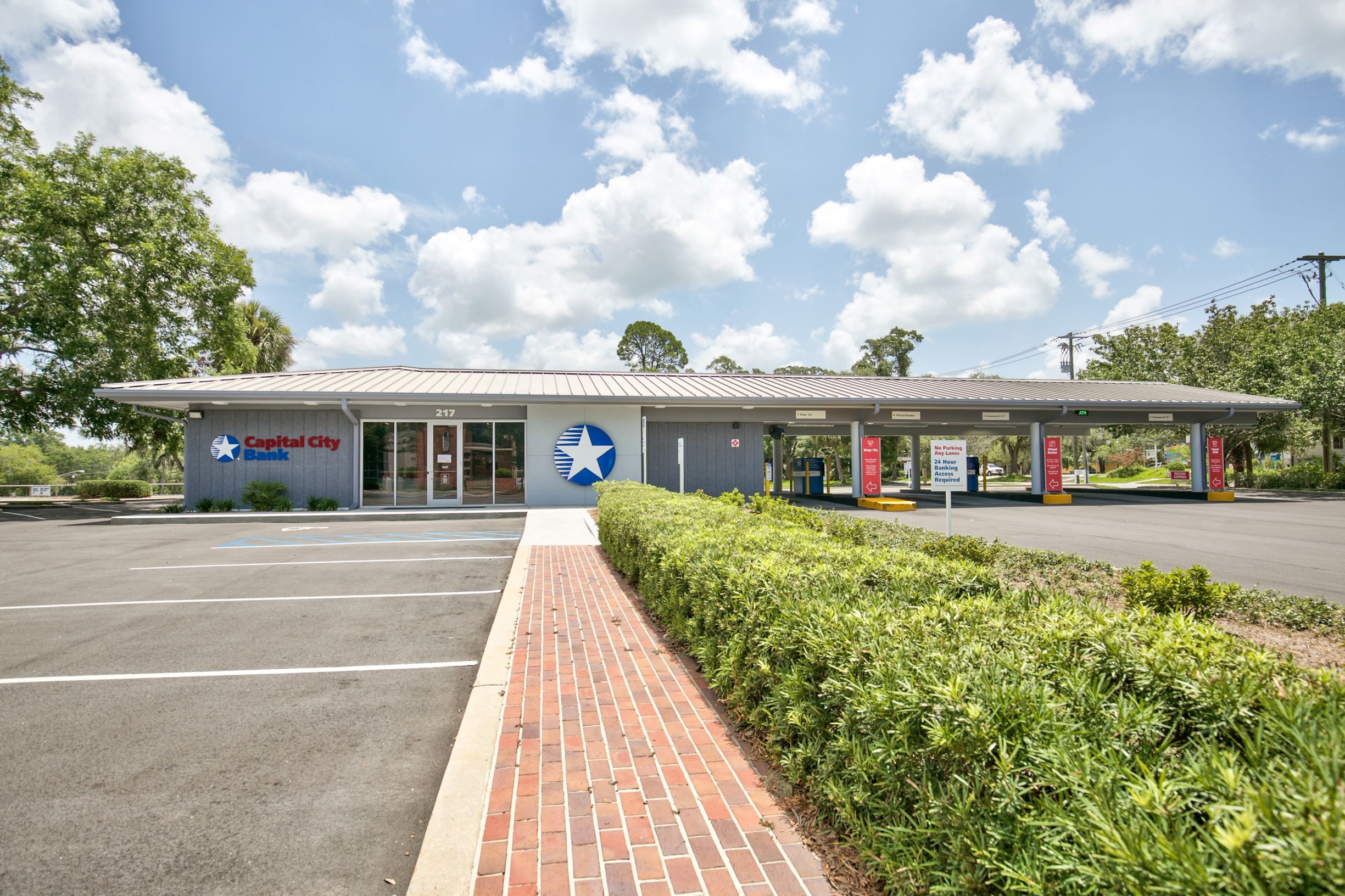 With the integration of Interactive Teller Machines (ITMs) and smart ATM machines, members now enjoy a more personalized drive-thru banking experience.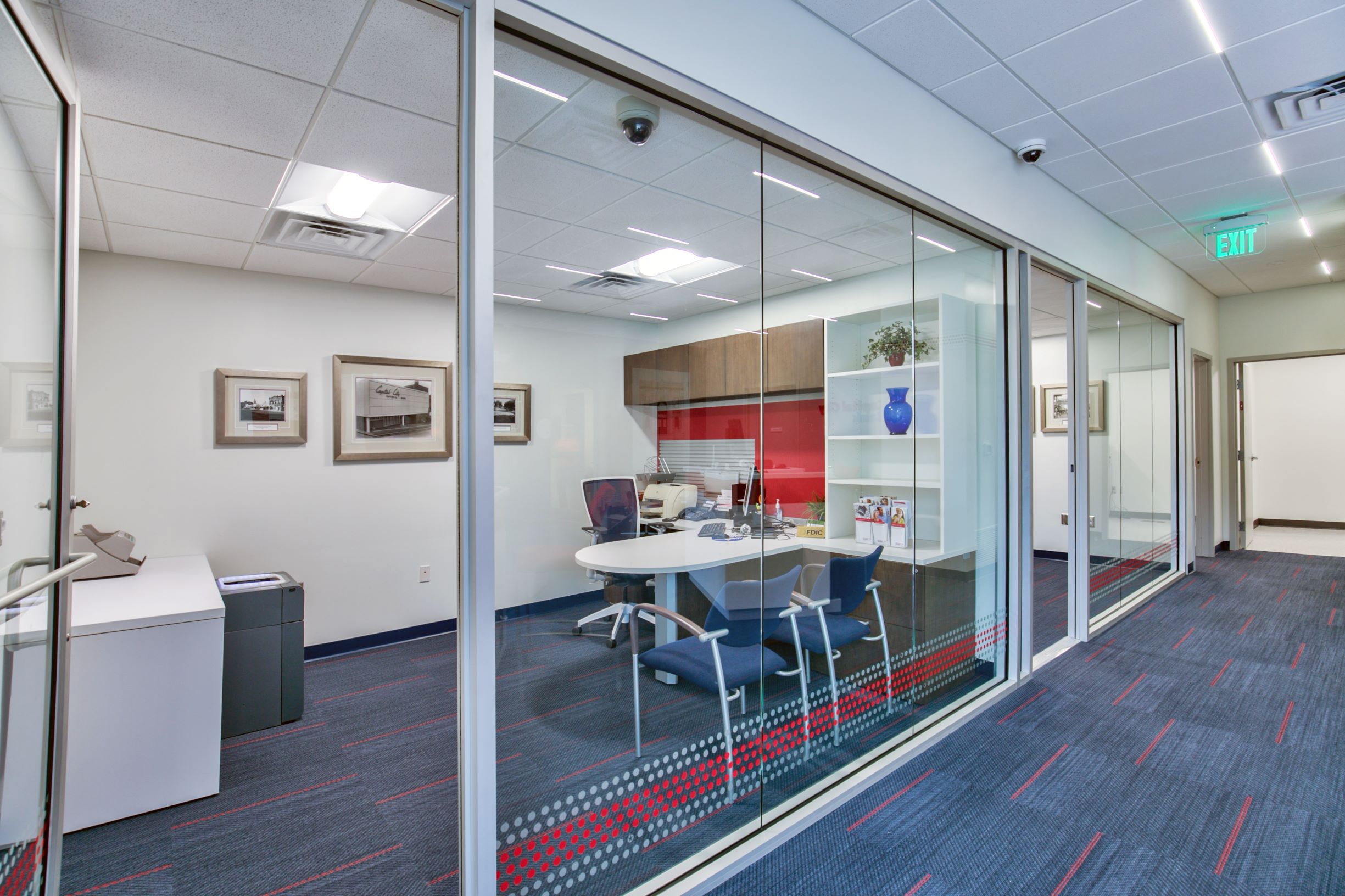 Previously, this facility was used solely for drive-thru banking services. Interior renovations, including the private offices seen here, enable staff to receive visitors with Capital City Bank pride.