City of Tallahassee Electric & Gas Utility Logistics Facility
Category
Office/Commercial
Location
2601 Jackson Bluff Road
This facility was developed to improve Emergency Logistics Operations as part of an ongoing effort to modernize infrastructure and increase resiliency for the City of Tallahassee Electric and Gas Utility. The building houses a large assembly space primarily for use as a dining and meeting area during emergency situations and a large covered outdoor area for catering activities and deliveries. This project was completed in early 2021.
As an emergency facility that is integral to Electric and Gas operations, this building has been designed to withstand winds of 200 mph. Durability and safety were driving concepts in the design. The building is constructed of reinforced concrete masonry walls with a standing seam metal roof system over a structural concrete deck.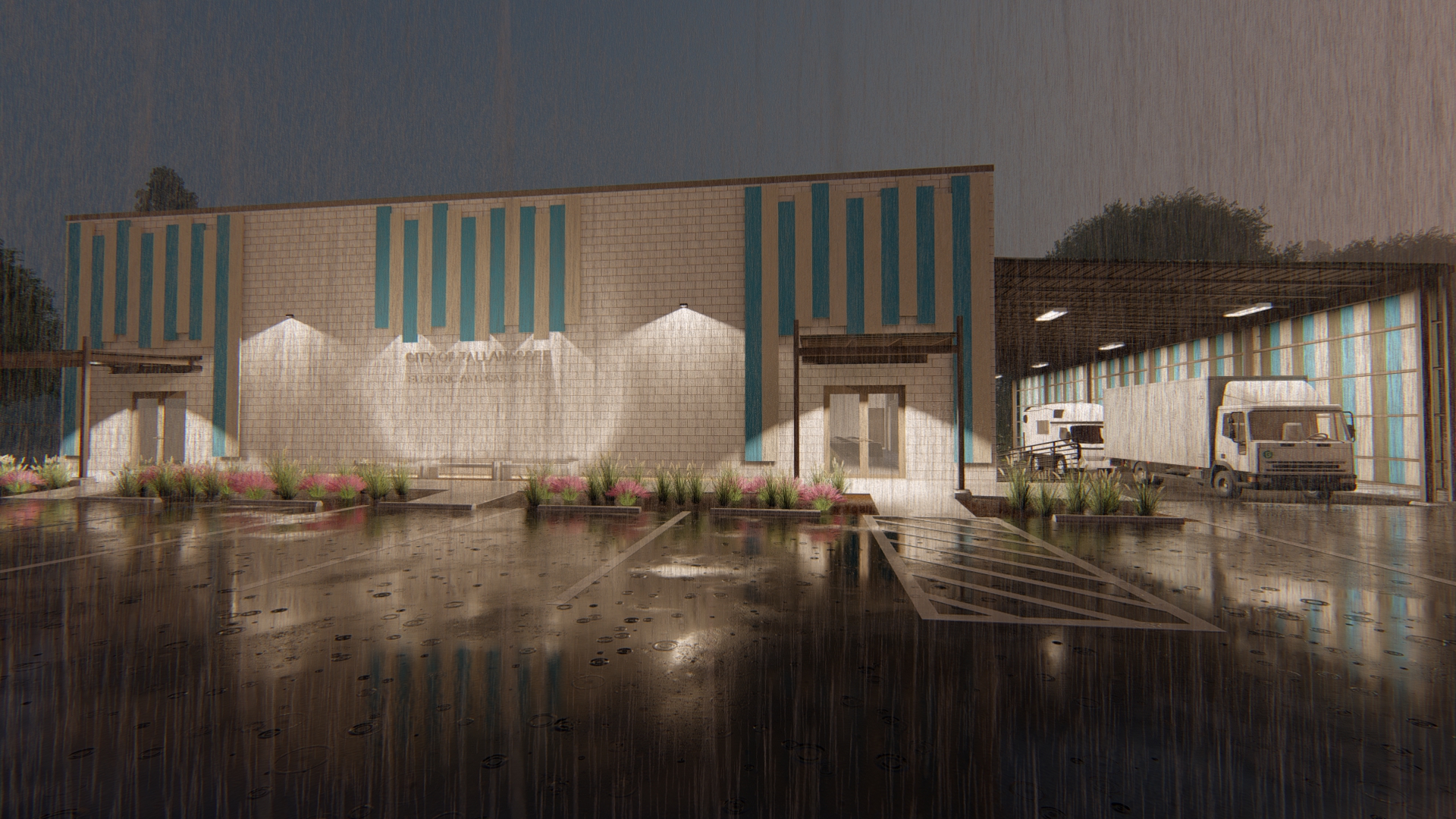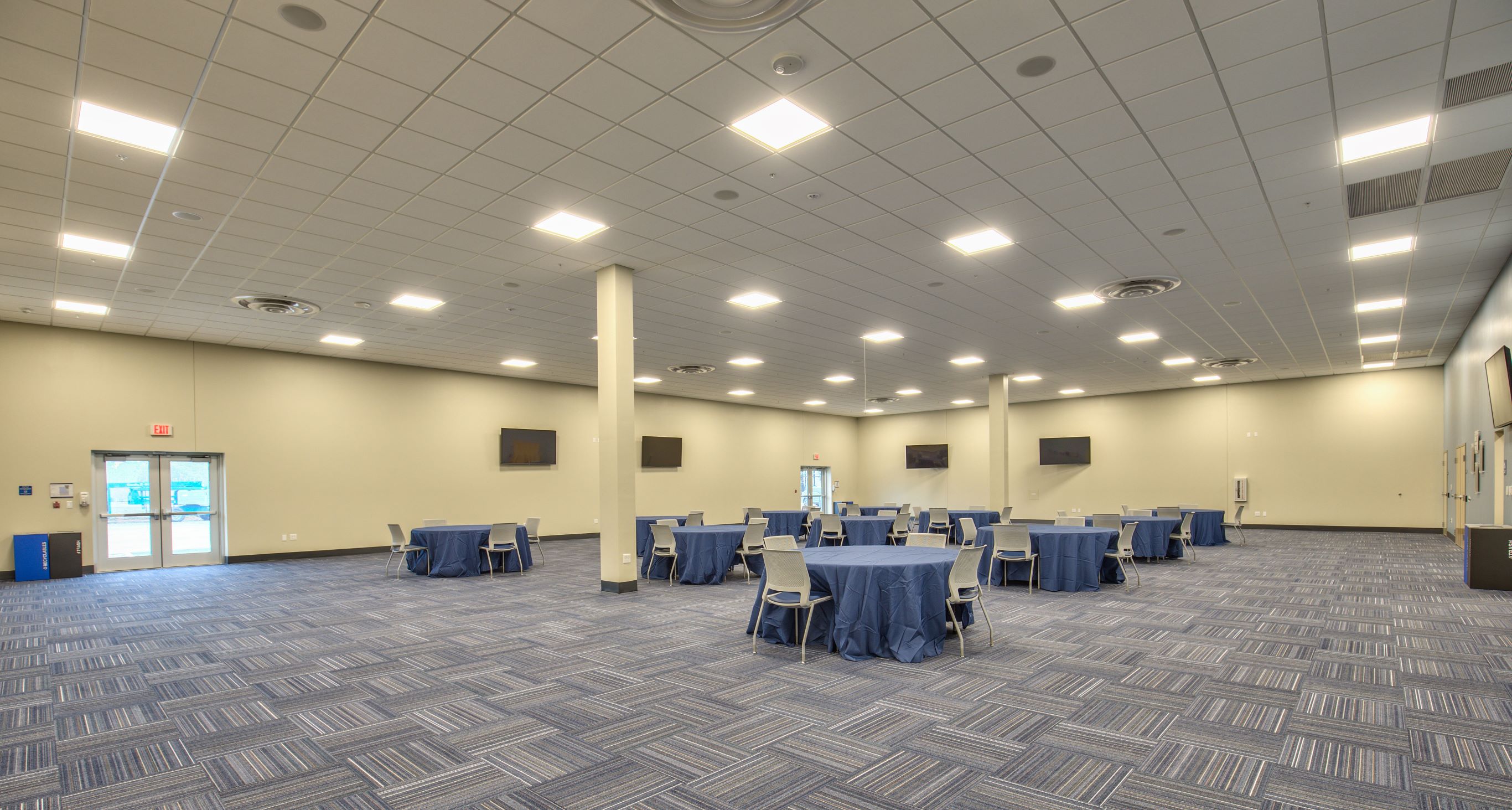 The building design includes a large dining and meeting room that comfortably seats 375 people, a prep kitchen for catering vendors, chair and table storage, ample restrooms, a covered catering area and associated support spaces.