City of Tallahassee Electric & Utility Logistics Facility
Category
Office/Commercial
Location
2601 Jackson Bluff Road
In response to the increase of natural disasters and other emergency situations in the panhandle, the City of Tallahassee requires a building to house emergency dining and meeting capability for the Electric Utility staff during emergency situations. This project is in progress.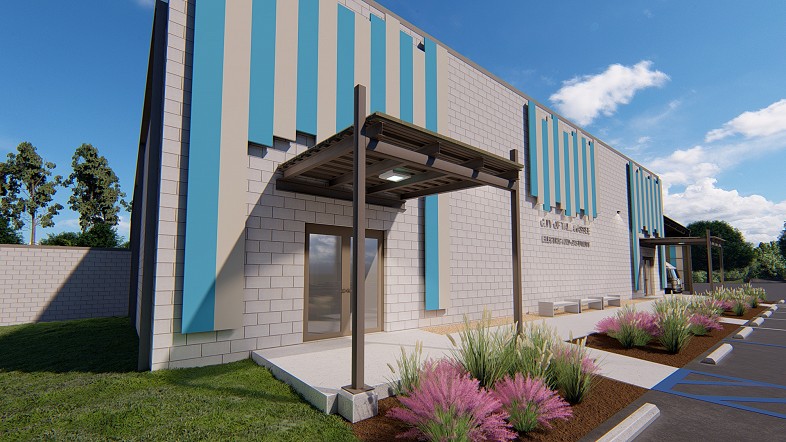 The solution includes a dining/meeting room that comfortably seats 375 people, a prep kitchen for catering vendors, chair and table storage, restrooms, and a covered catering area among other logistical spaces.
The site and design accommodate surrounding floodways and the possibility of future rising water levels.