Florida Dental Association
Category
Office/Commercial
Location
545 John Knox Road, Tallahassee, FL
As the headquarters for the Florida Dental Association, this multi-story renovation accommodates a wide range of functions. The first floor is designed to host large-scale meetings with its flexible training room and 18-person conference room. The second floor is home to the heart of the association. Key FDA personnel are all housed under one roof and grouped in departments for enhanced productivity.
Group work spaces, a large cafe, and enclaves offer staff a personalized workspace that allows for both collaboration and individual well-being.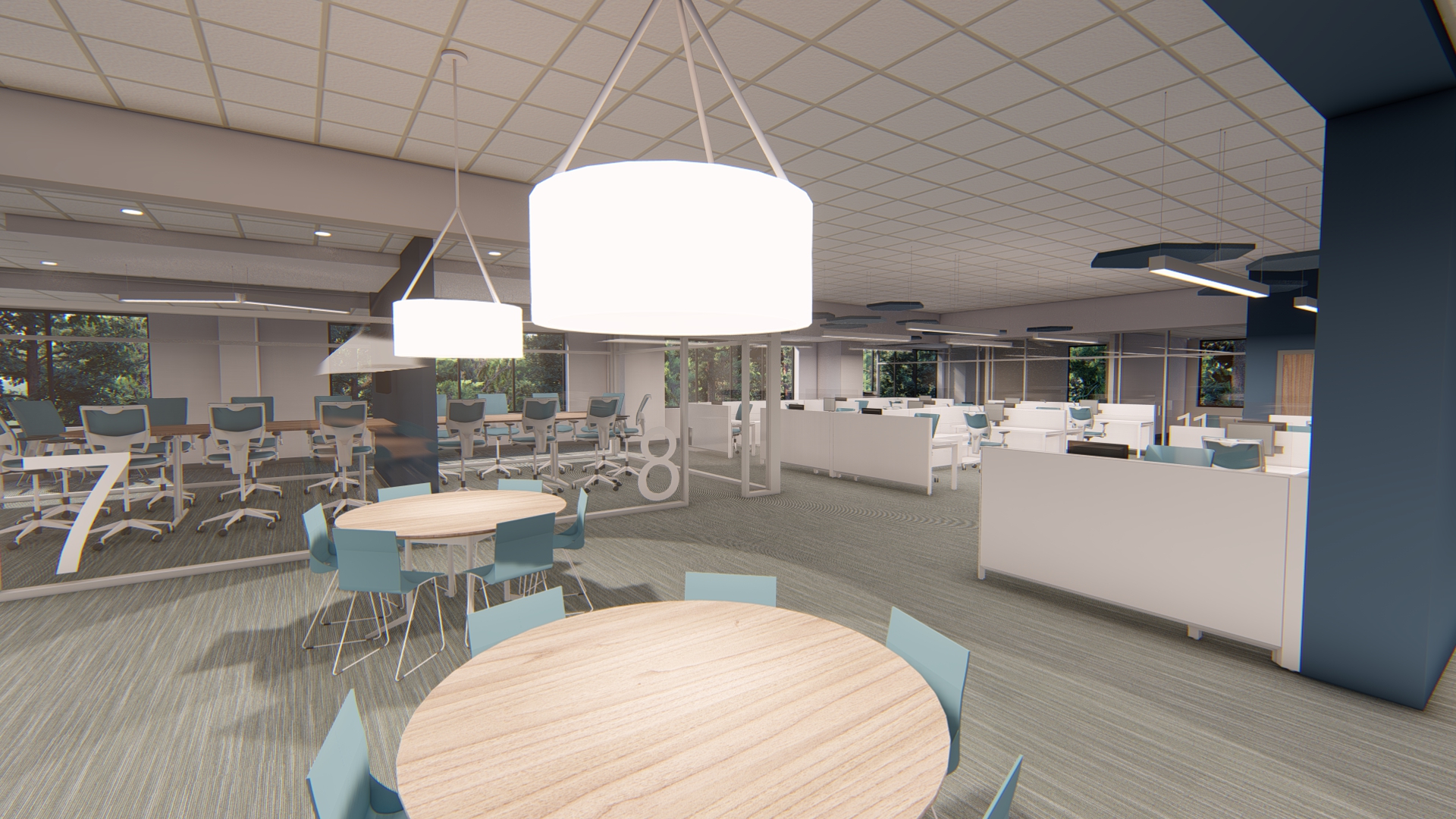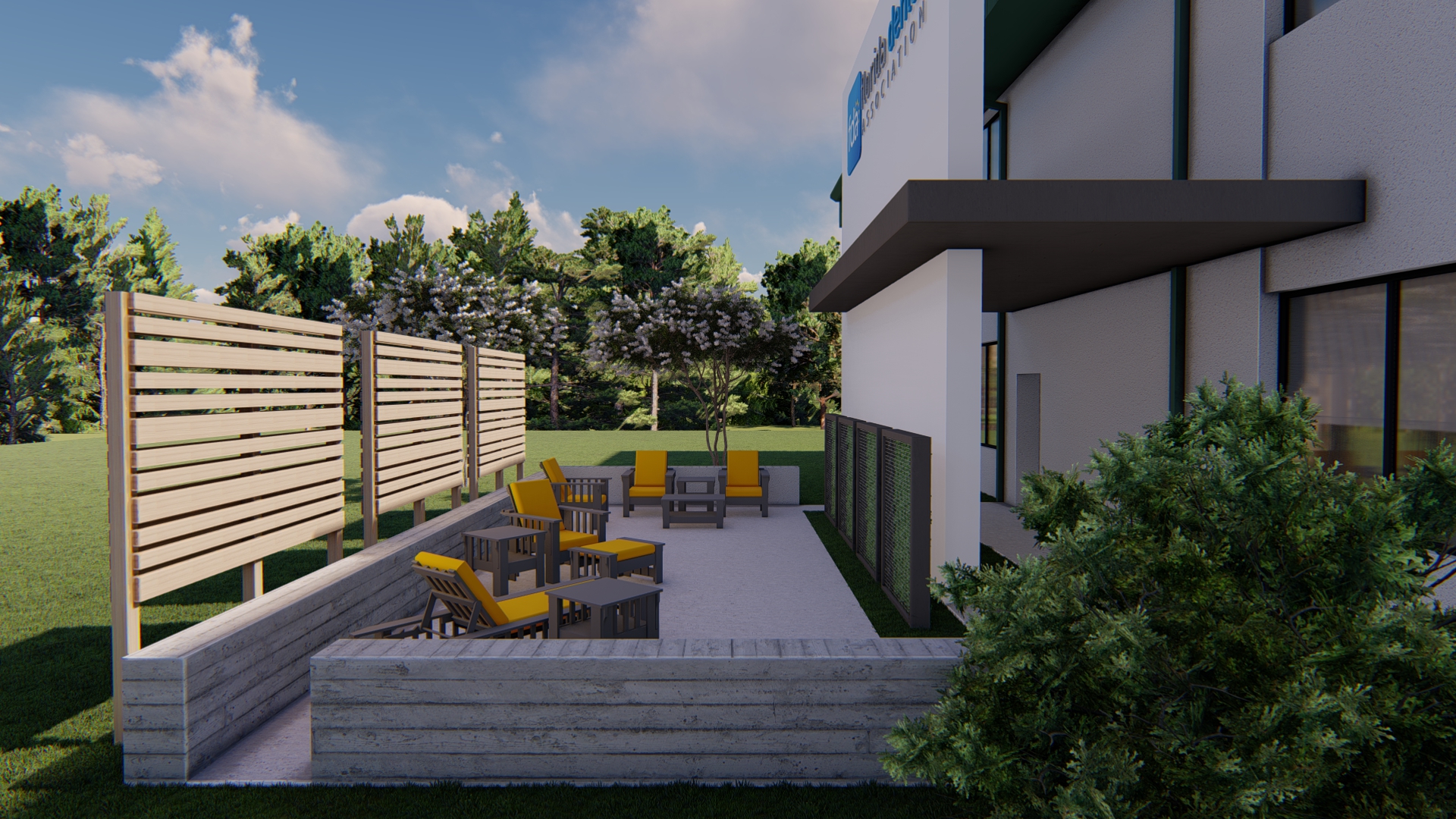 An outdoor terrace encourages staff to take a moment away from their desk and form community with their co-workers.