Aqua Club Apartment Clubhouse
Location
1001 Ocala Rd., Tallahassee, FL
BKJ, Inc. maximized the curb appeal and usability of the existing structure with a major renovation of the clubhouse, recreation areas, and surrounding pool deck. A modern aesthetic drove the design for this student-focused apartment complex, welcoming residents with eye-catching details and luxurious yet functional spaces.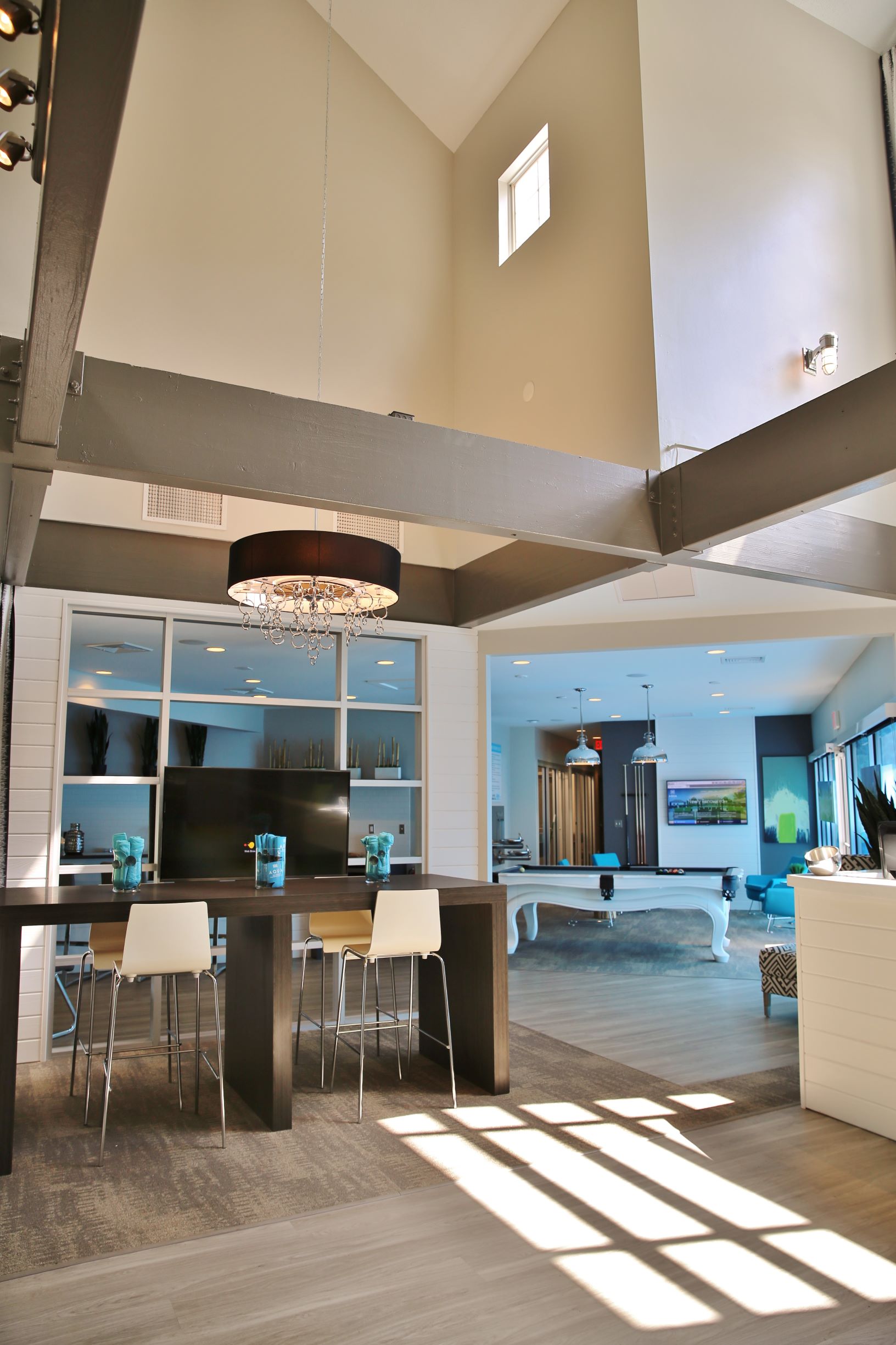 Special attention to the ceiling articulation provides an otherwise cavernous space with a user-oriented feeling.
Brightly colored statement seating beckons residents to experience the outdoor living areas.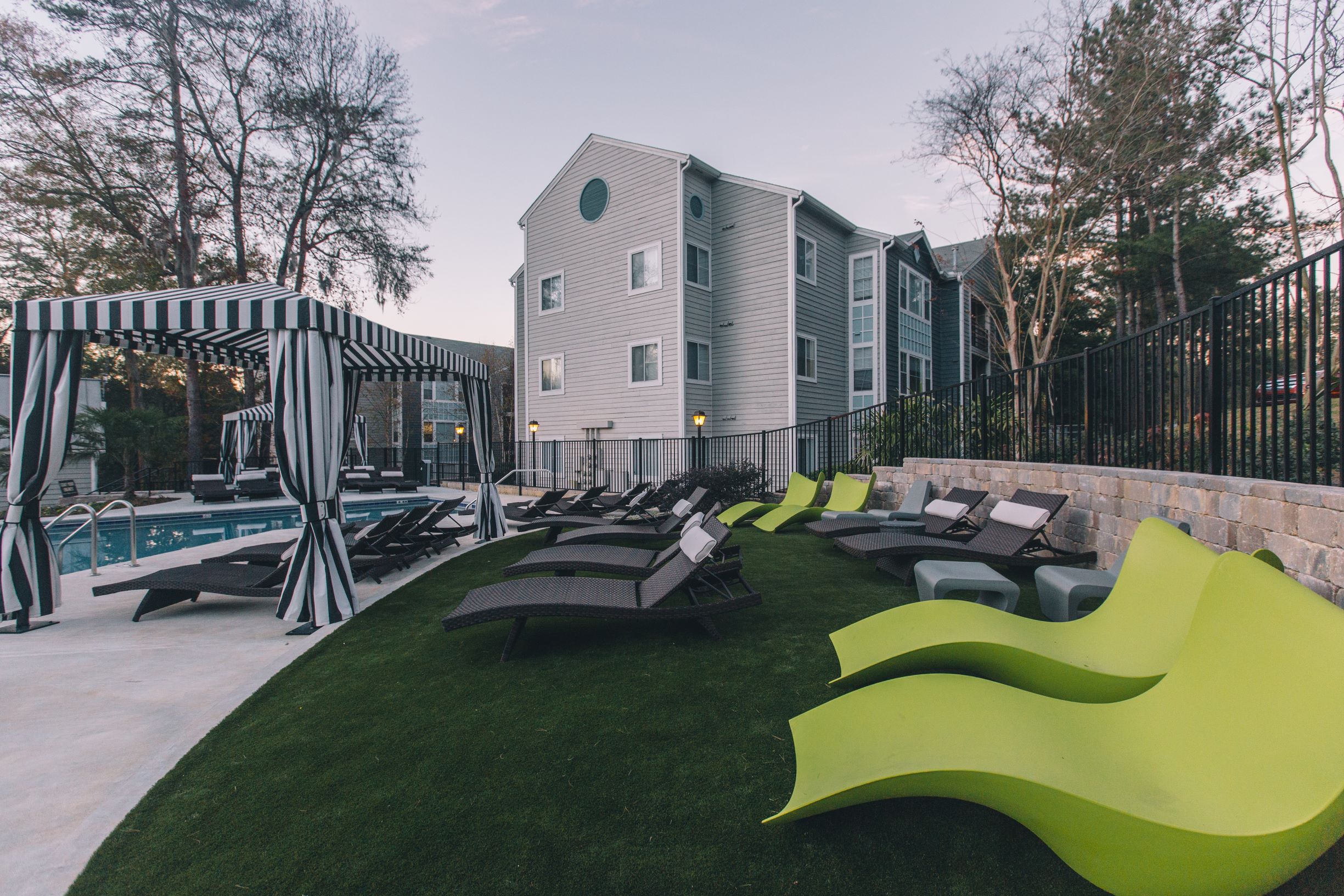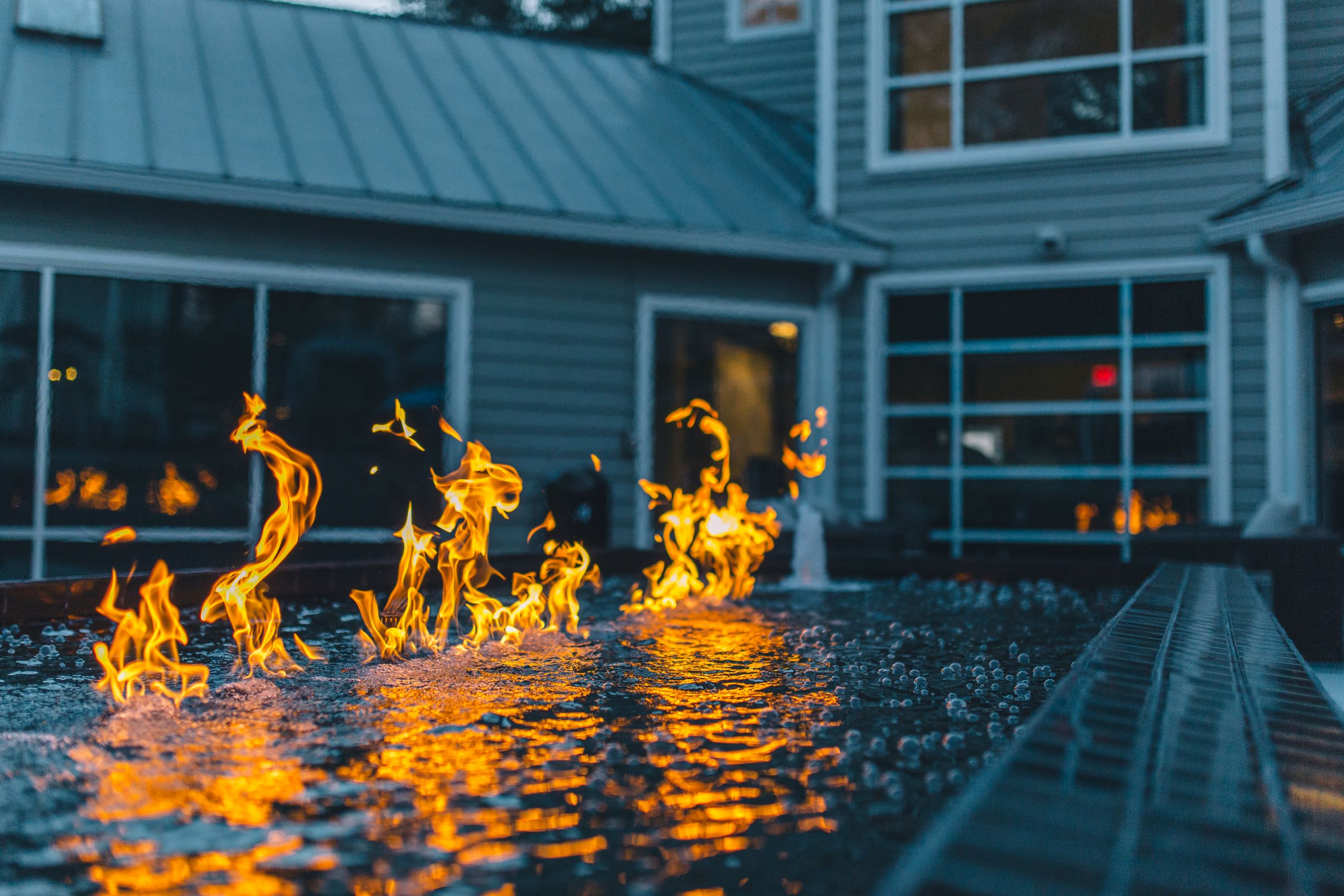 This fire fountain water feature is a focal element that can be enjoyed from inside the community building or while lounging at the pool.