Evening Rose Development
Category
Retail/Hospitality, Master Planning
Location
NE Capital Circle, Tallahassee, FL
This three-building development boasts a user-oriented experience. By balancing the constraints of a sloping site with accessibility, frontage on all four sides, and integrating green spaces, the design team created an enticing destination for the surrounding community.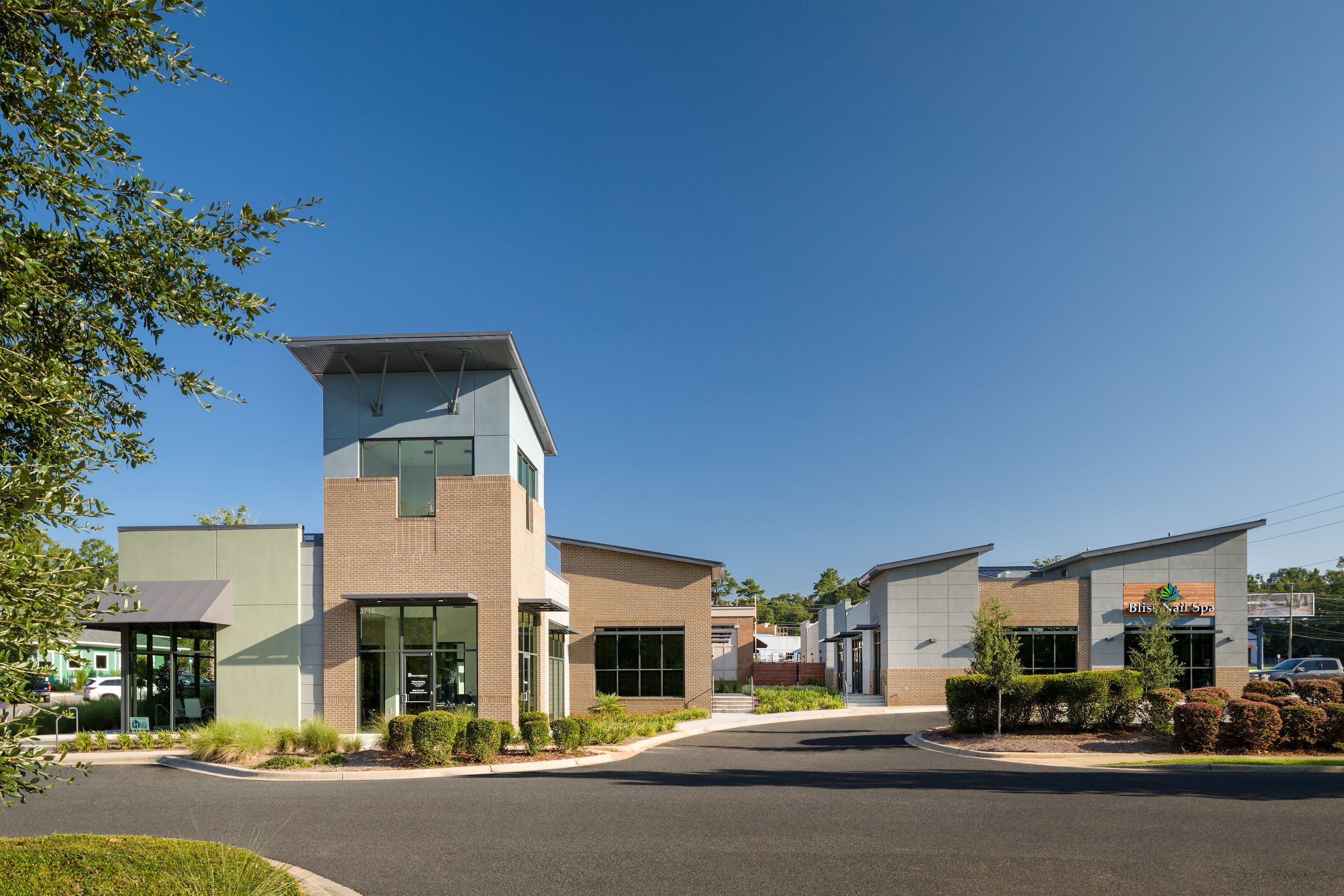 The design for Evening Rose prioritized presenting an interesting and human-scale experience for pedestrians while also making a statement when viewed from drivers passing by on Capital Circle, a major roadway in Tallahassee.
Built on just over a half-acre, the Evening Rose development required accommodating existing infrastructure previously built on the site. Prioritizing green spaces and pedestrian access to all four sides of the buildings were key considerations during design.