Island Wing Company Restaurant | Fallschase
Category
Retail/Hospitality
Location
4075 Lagniappe Way, Tallahassee, FL
BKJ worked with Island Wing Company and the Buck Lake Alliance, Inc. to design this new 7,300 SF restaurant. Constructed as one of the gateways for the up and coming Fallschase development, this structure plays with scale to encourage visual interaction from both pedestrians and motorists. Custom interior and exterior details set this restaurant apart as the ninth Island Wing Company location in the franchise.
"Constructions Solutions LLC has had the opportunity to work with BKJ Architects from its inception. Having had working relationships with its principals prior to the formal opening of the business we knew their potential capabilities. Now, several years later we have found they have exceeded those expectations. We have worked closely on several projects with BKJ before and after the design process. We appreciate that they will approach design from not only an aesthetic perspective but also from a constructability perspective. This makes a difference. They understand budget limitations and preplanning which all are major factors in having a successful project."
– Bill Moore, Construction Solutions, LLC President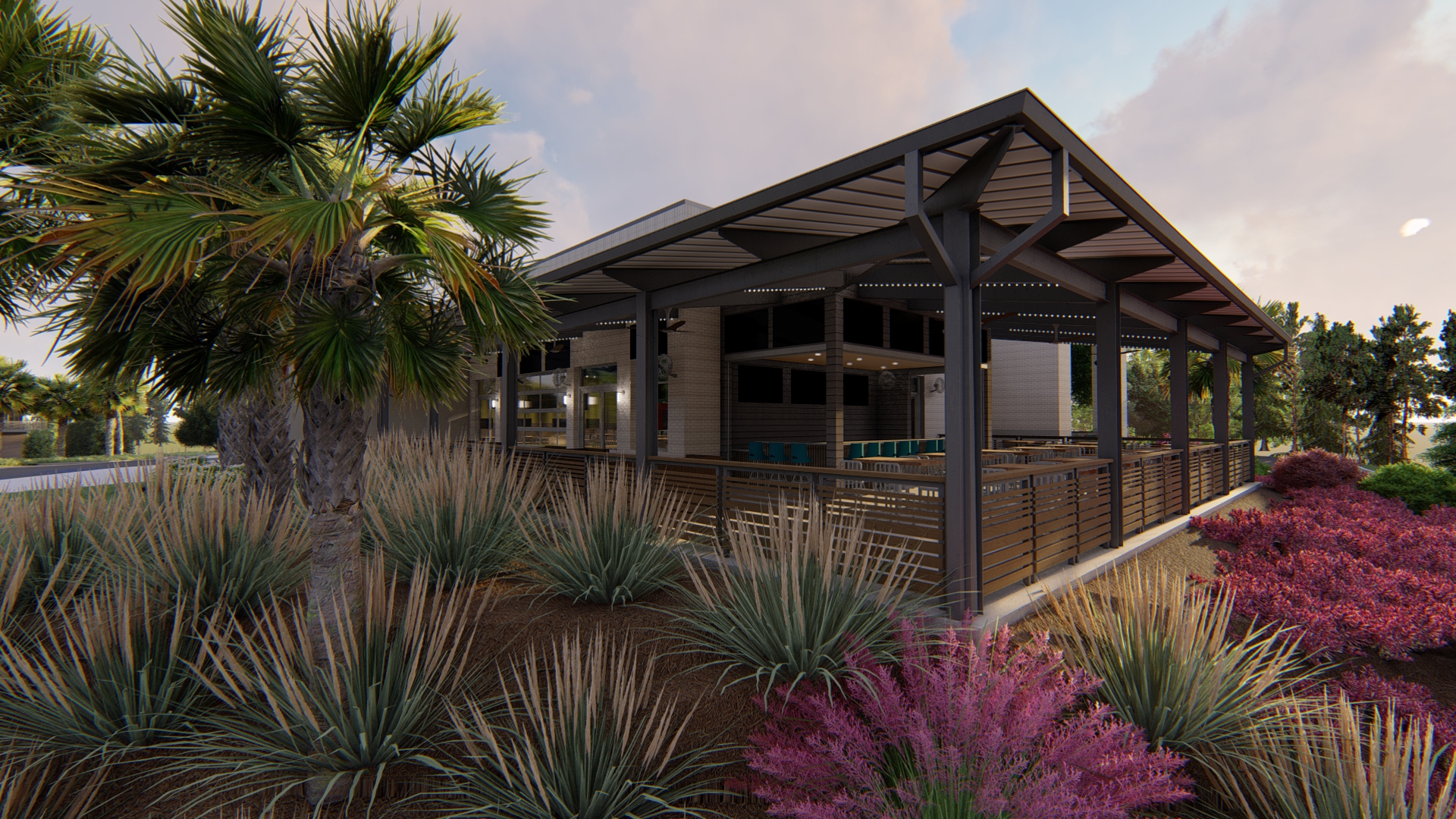 Lush native foliage provides a sustainable, eye-catching setting for the restaurant.
Bright colors, wood plank, and distressed decor help establish the Island Wing Co. brand.