Full Press Apparel Production Facility
Location
3445 Garber Dr., Tallahassee, FL
An interior buildout, approximately 3,500 SF, was constructed as Full Press Apparel's main office space. The remaining warehouse space was designed for large equipment critical for production.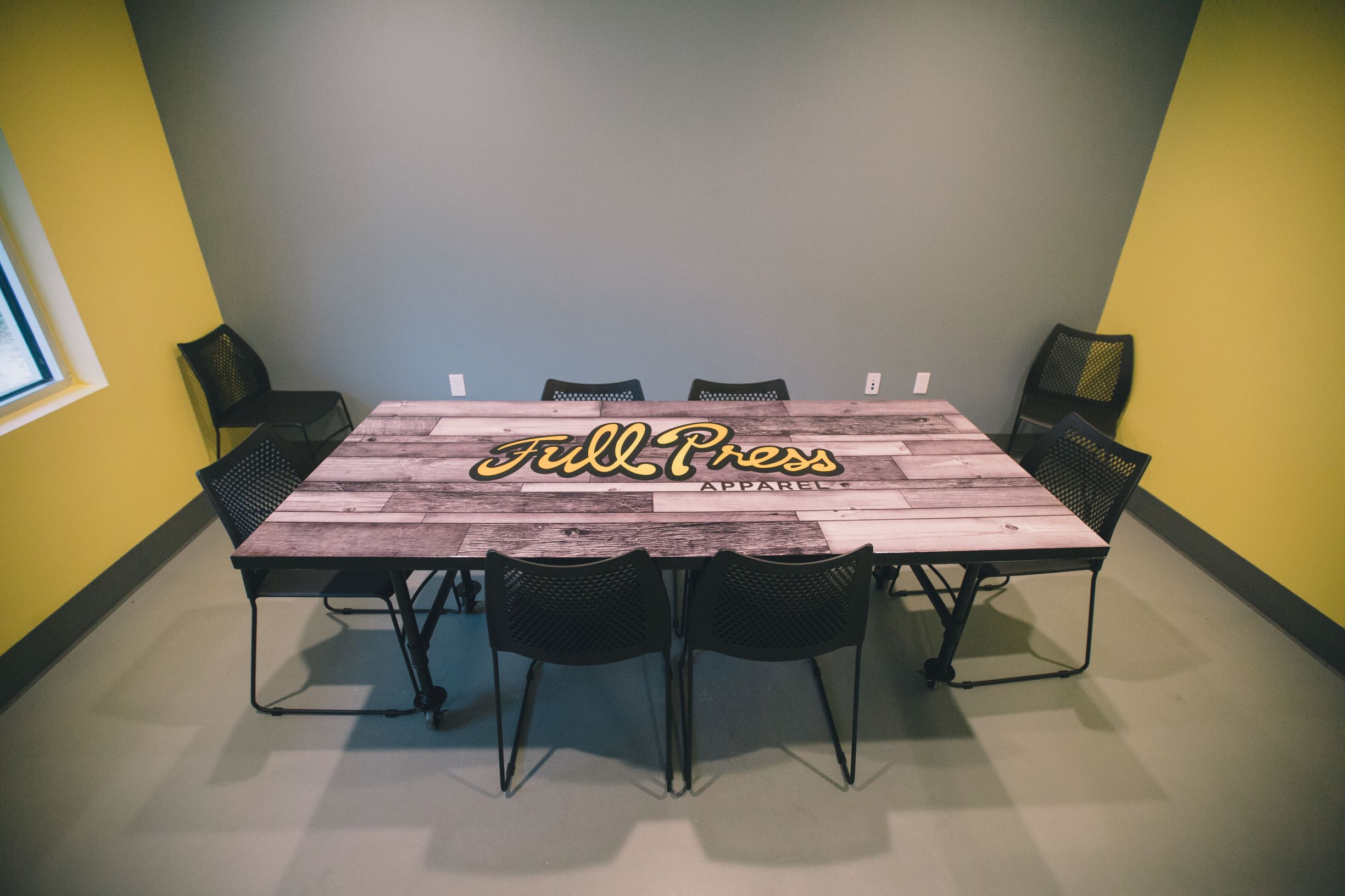 The addition of a conference room enables employees to greet customers with a dedicated collaboration space.
The facility accommodates screen printing, embroidery, promotion/marking items, and in-house graphic design services under one roof.