Goodwill Prosperity Center
Location
300 Mabry St., Tallahassee, FL
Goodwill's new Prosperity Center includes three major components: The Prosperity/Education Center, Music Center and Fitness/Wellness Center. Housed in a 14,000 SF space previously used for a Goodwill retail store, this new community center offers career counseling, mentoring, job coaching, music classes, and fitness and wellness classes. All these services are free to the community.
Artwork and fun-patterned seating upholstery enliven this classroom space with cheerful pops of color.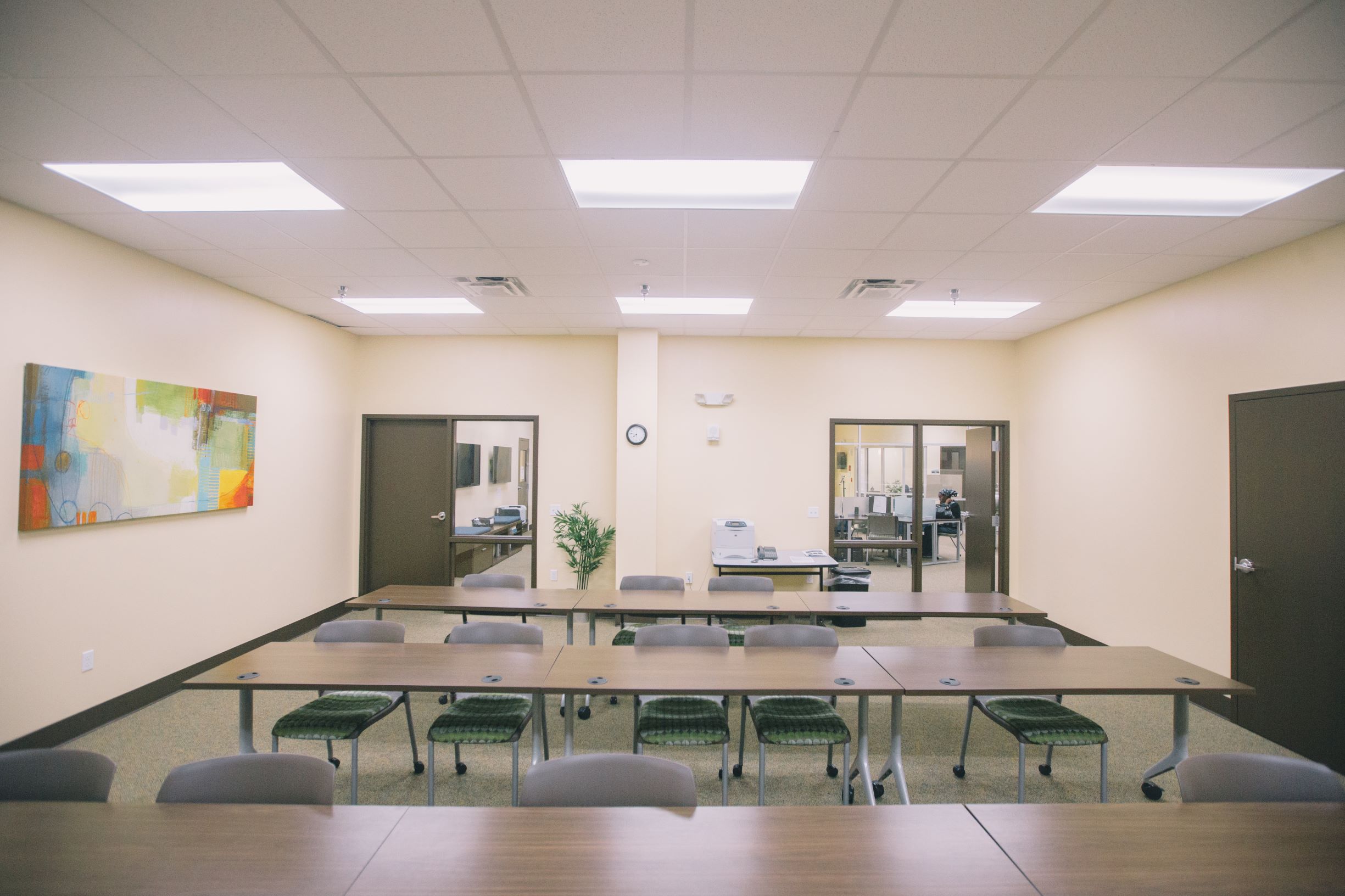 "BKJ, Inc. has completed many projects for Goodwill of the Big Bend and has several more in the works. What more can you say about an architect than they complete the work in a complete and professional manner, on time, and at a fair price."
– Fred Shelfer CEO/President of Goodwill Industries of the Big Bend, Inc.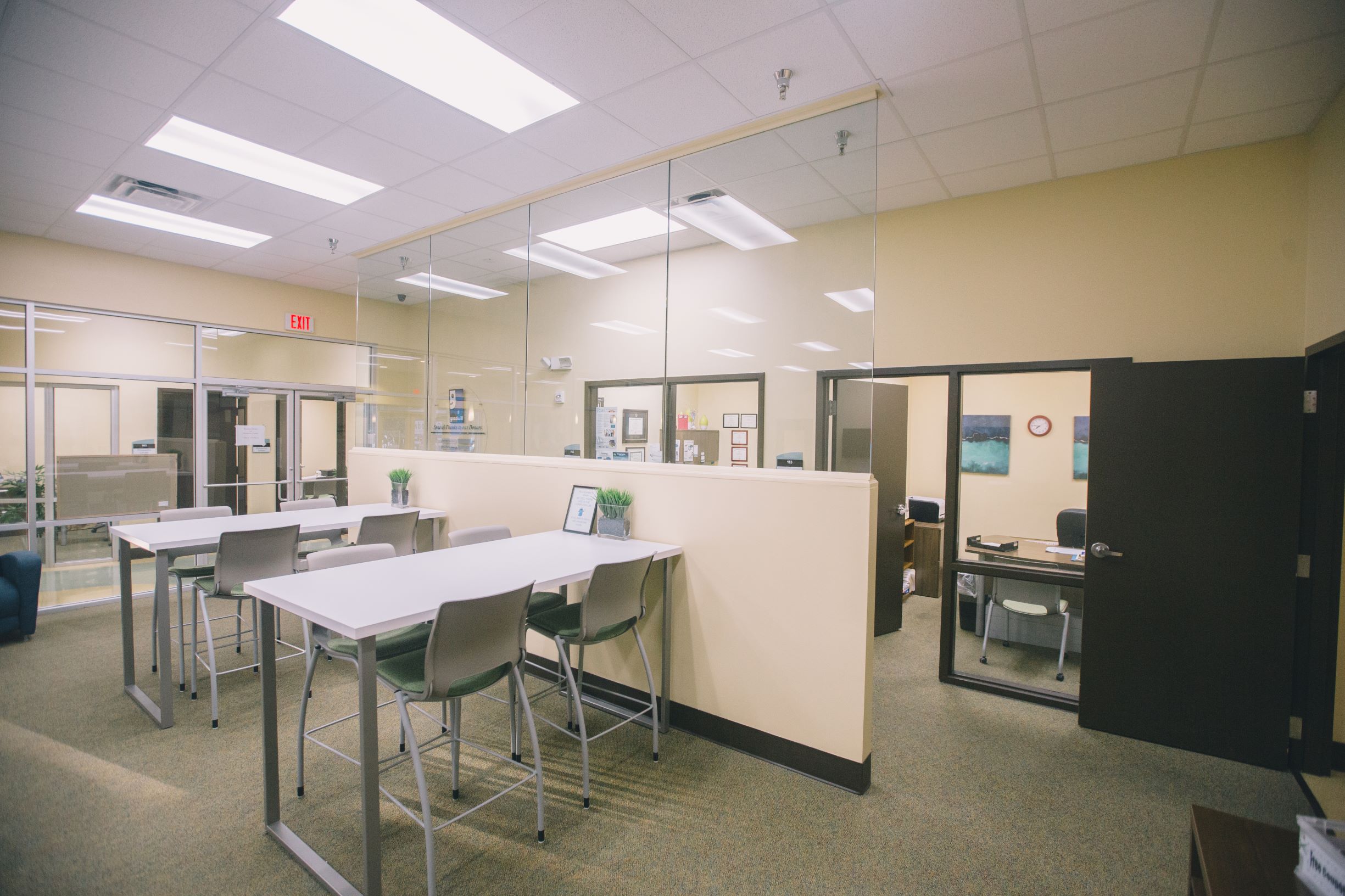 Glass partitions between offices and workspaces enable clear sightlines and transmission of light while also providing privacy for staff and visitors.
Bold wall graphics encourage users with supportive phrases and imagery.