Paws & Claws Veterinary Hospital
Category
Office/Commercial
Location
3819 Bradfordville Road, Tallahassee, FL
Paws & Claws Veterinary Hospital's increase in clientele initiated a major renovation and two-story addition to its original complex. The renovation consists of improvements to the existing lobby and exam rooms. The two-story addition adds over 3,000 SF to the facility and included exam rooms, a large treatment area, surgery room, grooming area, break room and private offices.
Improvements to the existing exterior facade include a front entry element and screen to create an updated look and add visual interest for heightened curb appeal.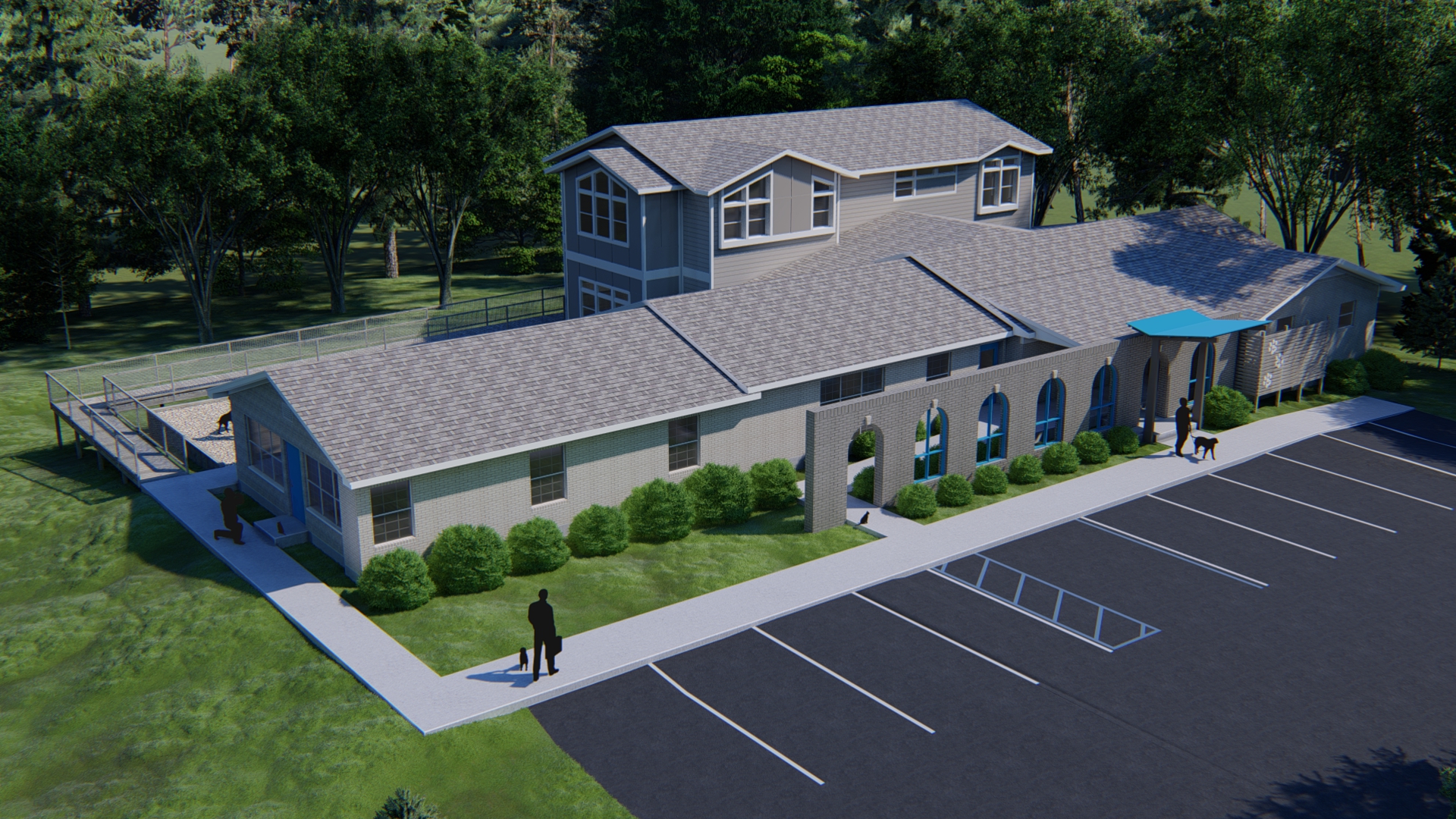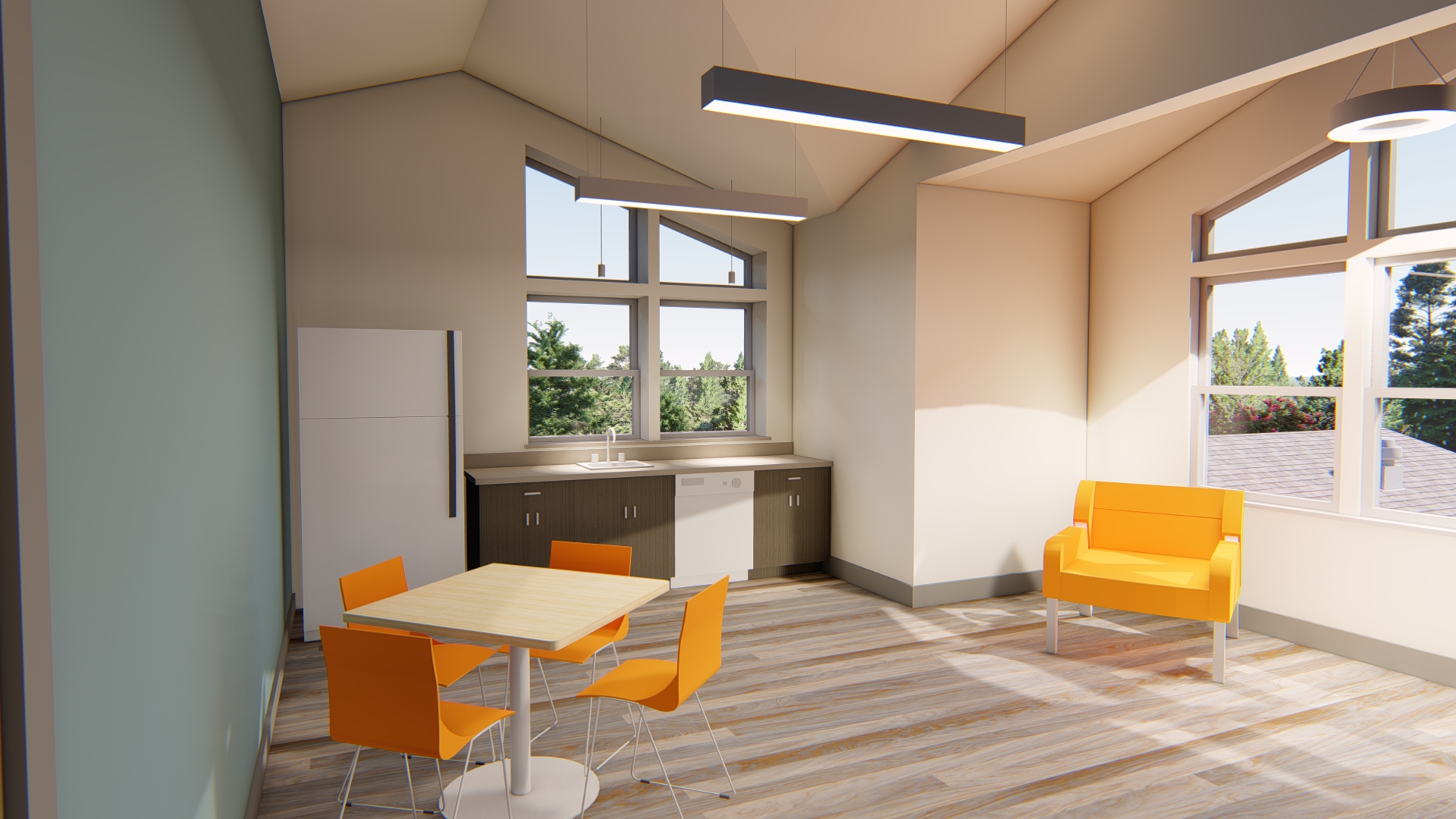 Bright colors, ample natural light, and angled ceiling articulation all come together for a break room in which staff look forward to relax.
Behind the building, a spacious, accessible, and convenient fenced-in puppy area promotes off-leash playtime.