Dr. Bryant Dental Office
Location
1234 Timberlane Rd., Tallahassee, FL
This 5,760 SF major renovation involved demolishing the existing structure down to the studs. The front corner of the building was also removed to enable the newly added vertical tower element to establish primary visual interest and recognition for passersby.
A primary consideration for this project was the well-being of the clients and staff.
Large windows along the perimeter of the building allow exterior views and access to natural light.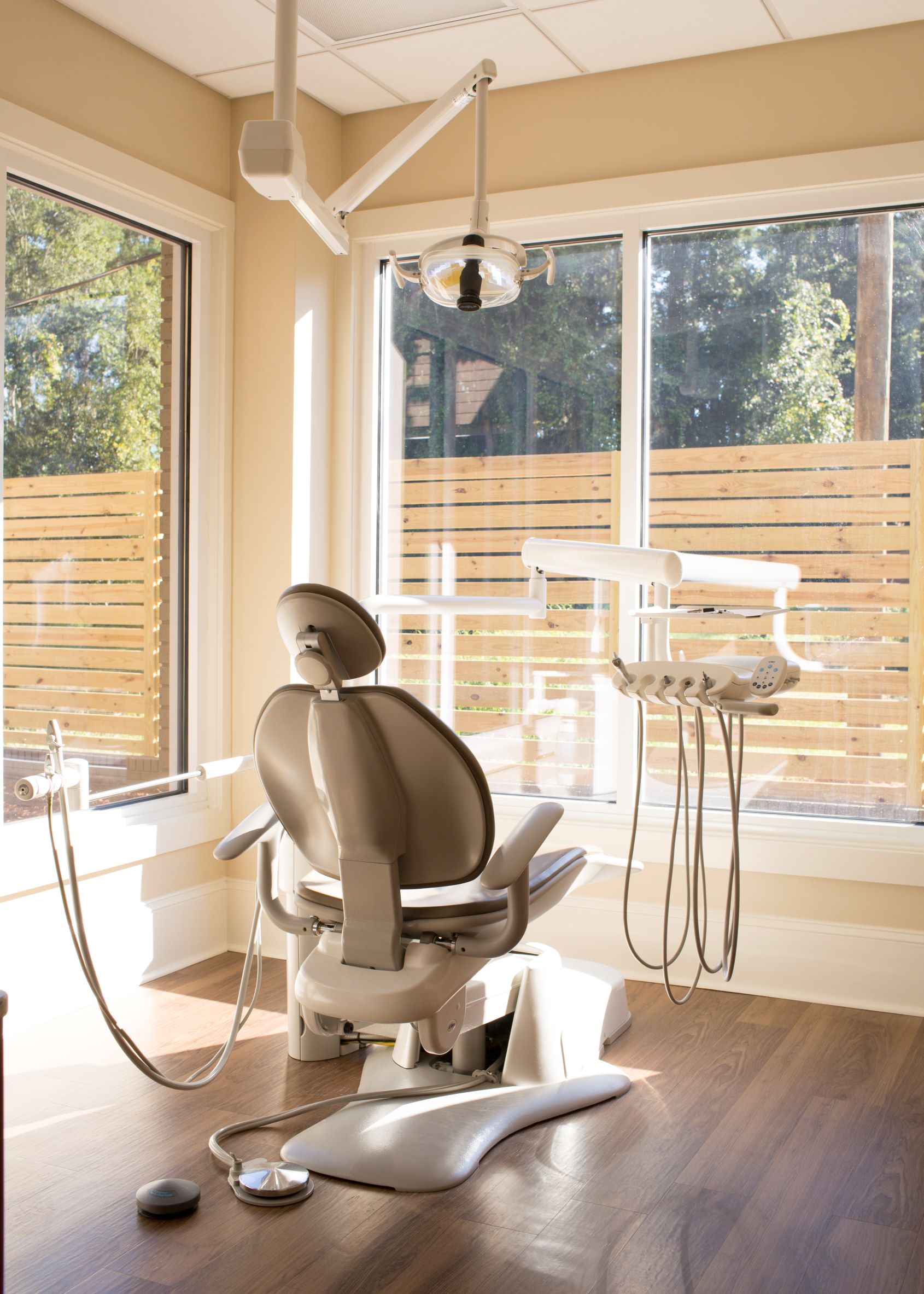 Neutral tones and natural motifs were implemented to provide staff with a bright and cheerful work environment.