Gulf Winds Credit Union | Downtown Branch
Category
Office/Commercial
Location
211 E Call St., Tallahassee, FL
Located on Monroe Street, a major thoroughfare in the capital city, the downtown branch of Gulf Winds Credit Union calls to passersby with its clean lines and modern aesthetic. The new interior invigorates users with beautifully integrated light fixtures and large windows that allow daylight to penetrate deep within the building. Undulating ceiling details draw the users inward while inviting furniture selections encourage feelings of comfort.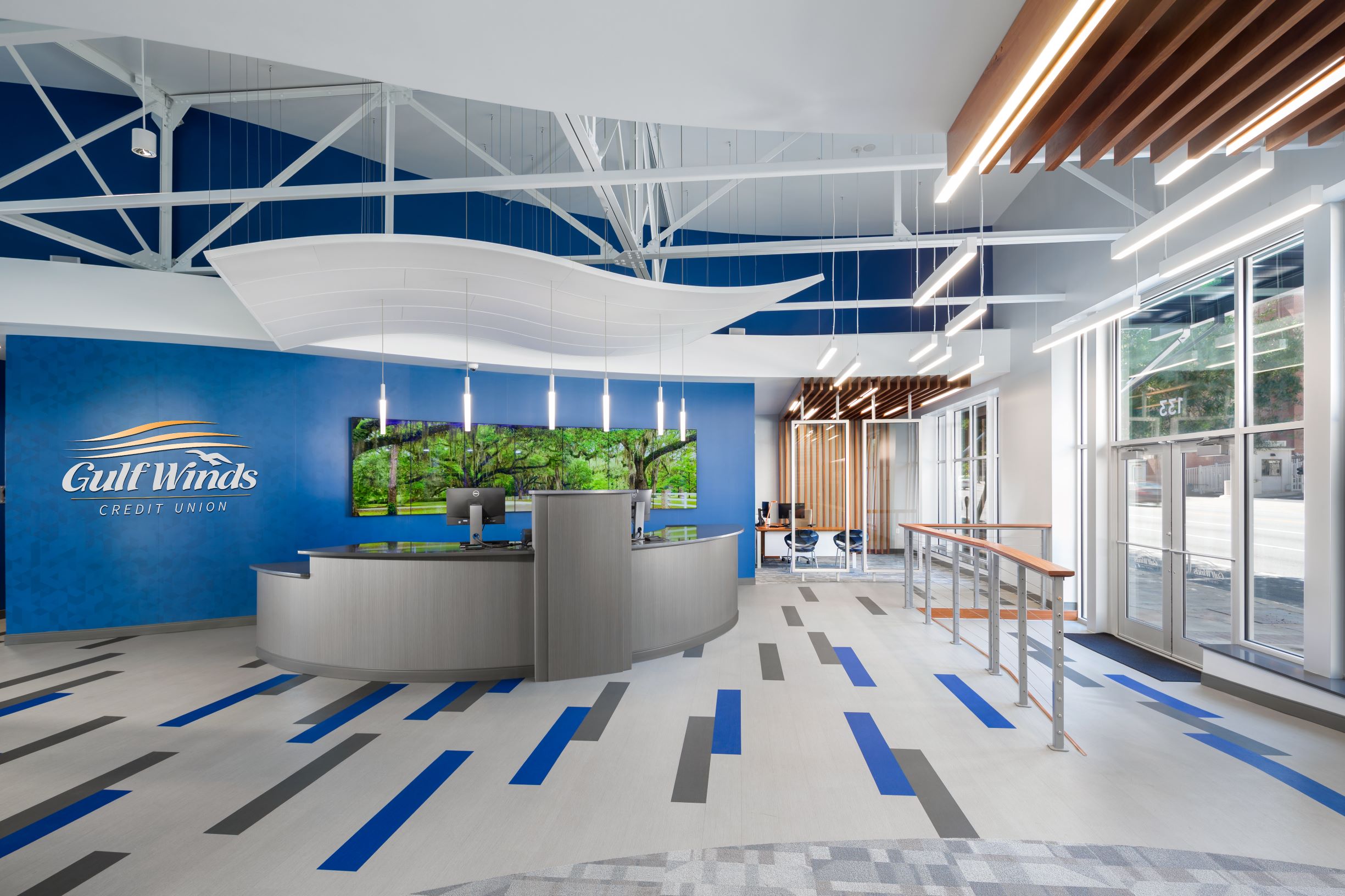 Wooden ceiling details and linear light elements connect the reception and coffee bar with the open office, encouraging a continuation of approachability.
Elements of the company's logo were used as inspiration for the design and can be specifically experienced through the undulating ceiling planes and flooring changes which facilitate movement through the space.
The use of white ceiling details enables light to further reflect through the space.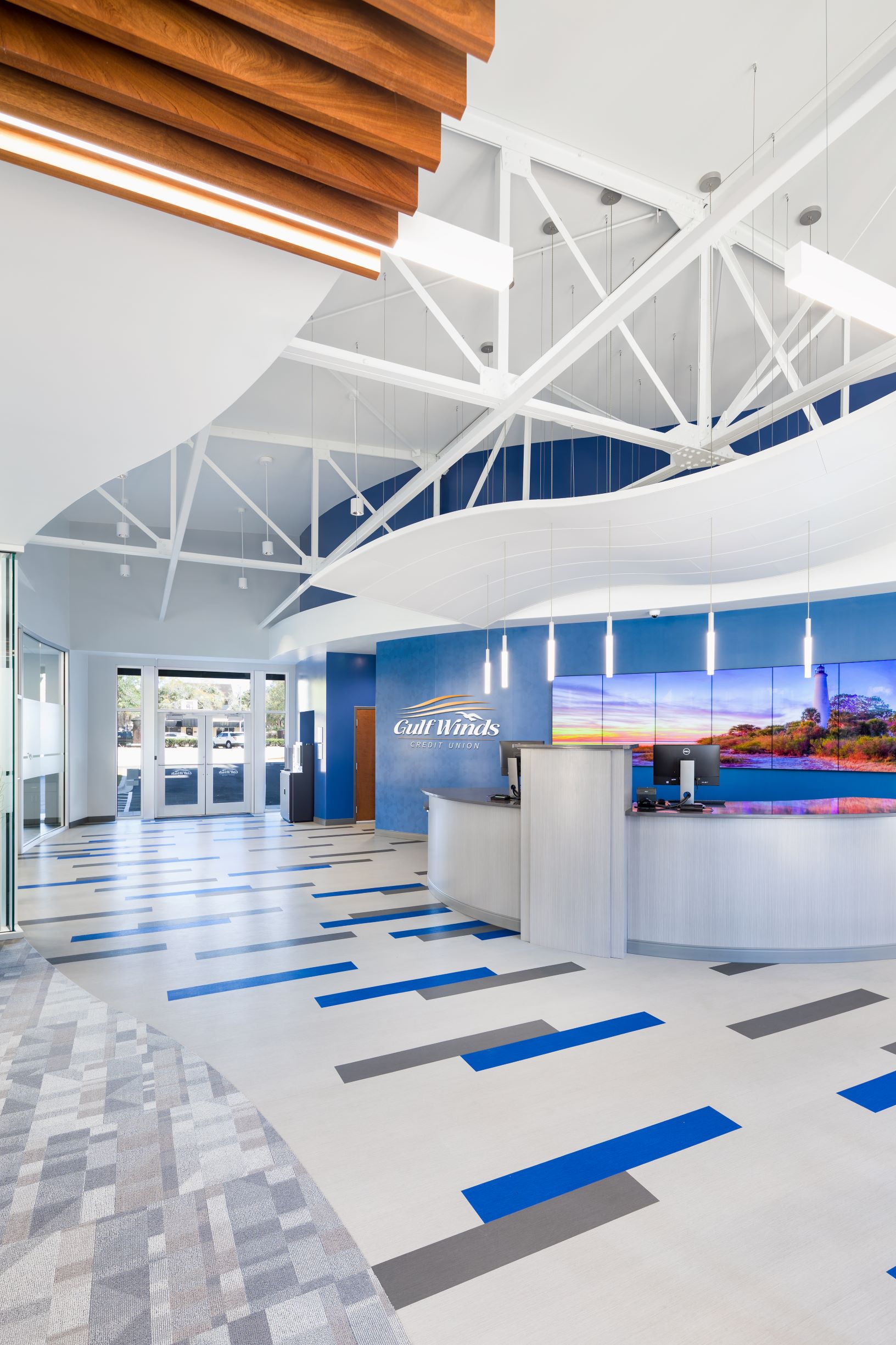 The intentional selection of foliage for the indoor planters transforms the reception and casual seating areas with added depth, color, and texture while enhancing the well-being of staff and visiting members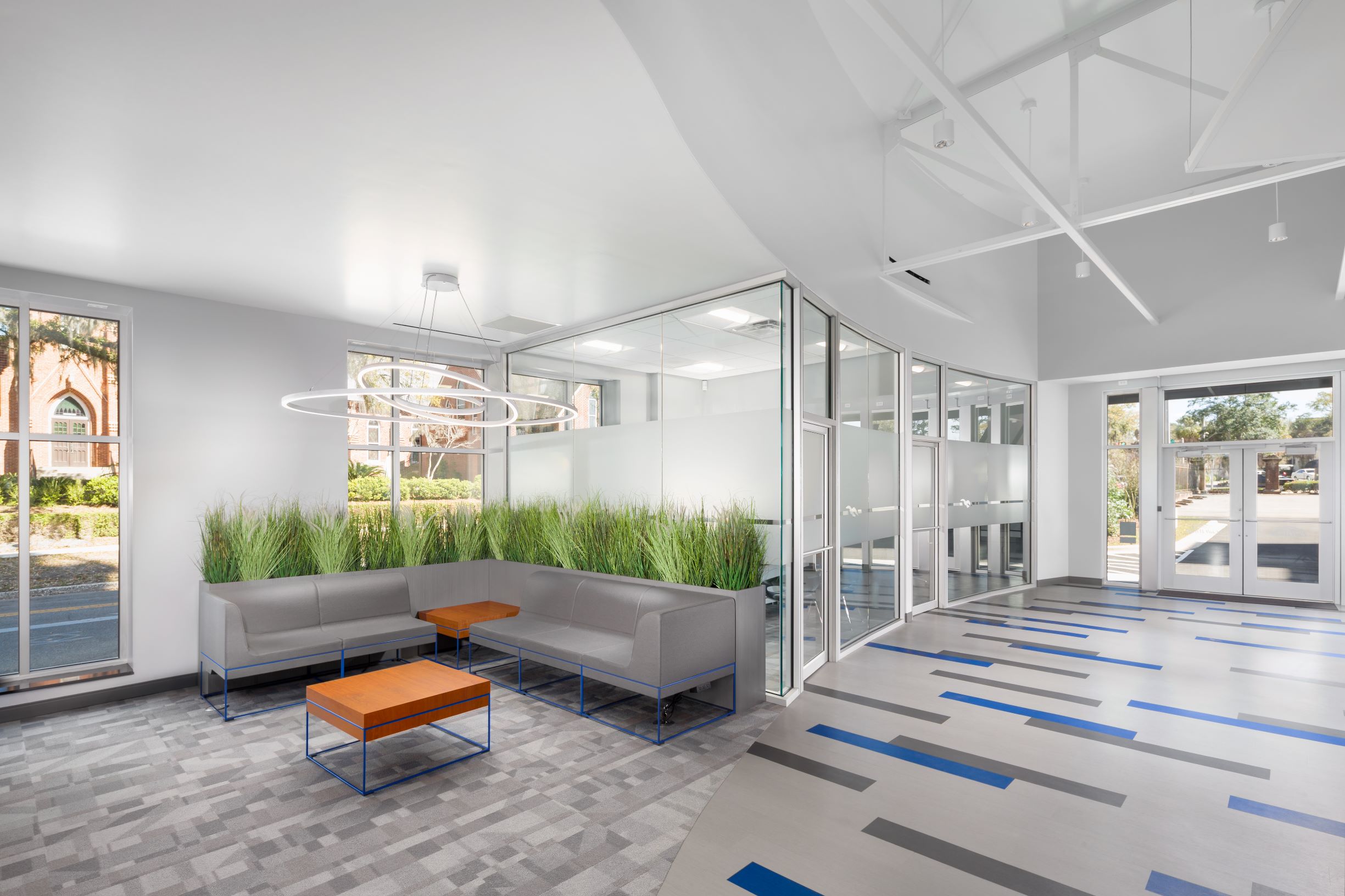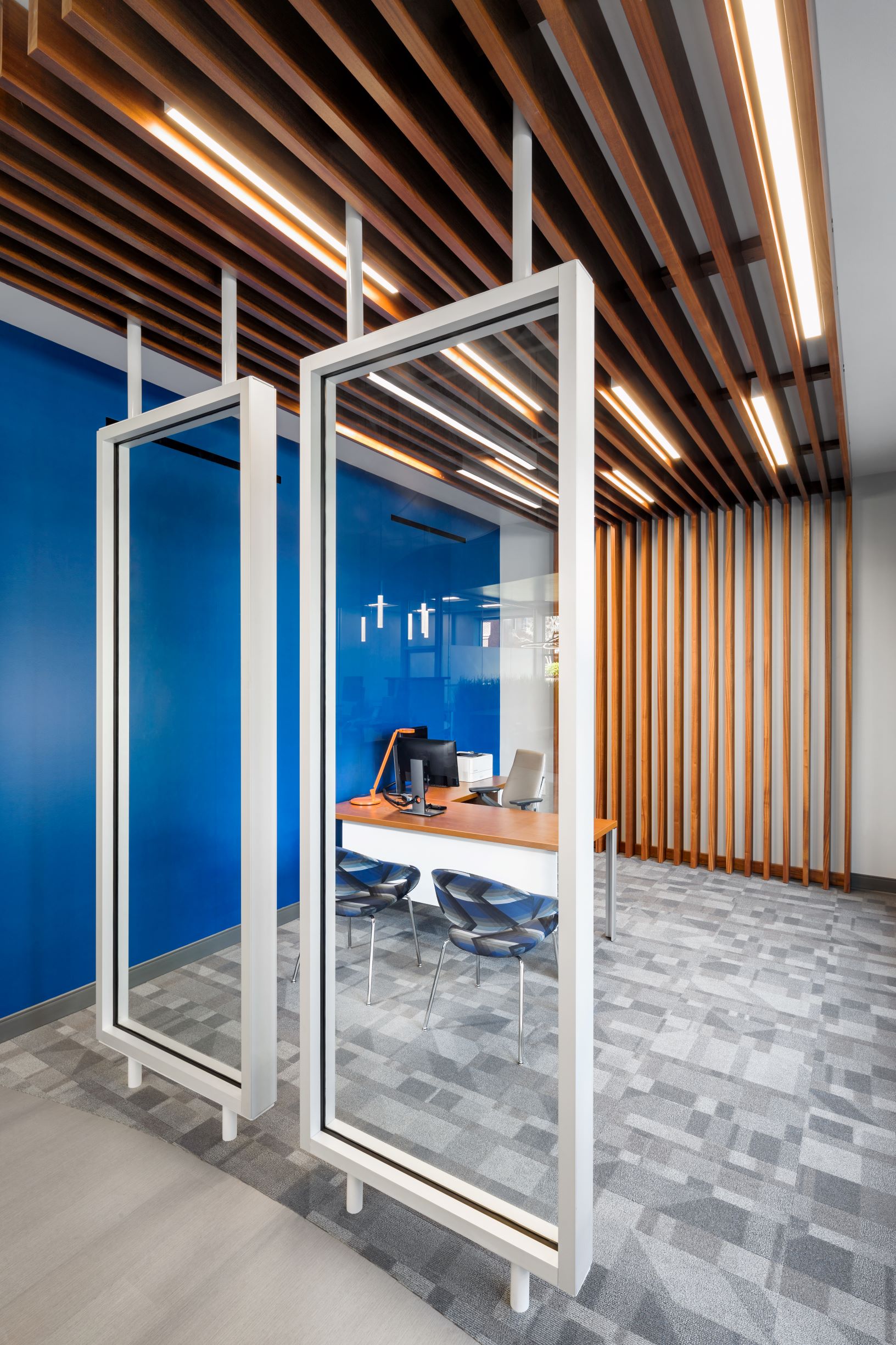 Individualized spaces within the larger plan enable staff to maintain the privacy of guests while also building relationships integral to the success of the business.
"BKJ Architecture was a fantastic part of the team from the very beginning of our new branch remodel. Our remodel included tearing down a portion of the building and creating a brand new space. Bonnie and the team at BKJ were fantastic! They worked with us on all aspects of the project. We ended up with a beautiful and functional new branch. Thank you, BKJ Architecture, for a project well-done!"
– Ashley Jansky, Gulf Winds' EVP of Member Experience