Softball Shade Structure | Florida State University
Location
1119 Spirit Way, Tallahassee, FL
To enhance the visitor experience, BKJ developed the most effective design and placement of Florida State University's new softball shade structure. Overcoming challenges such as balancing structural supports with spectator sightlines, turf sustainability, and water runoff, the team created an outdoor pavilion that caters to the desires of spectators and balances the confines of the site.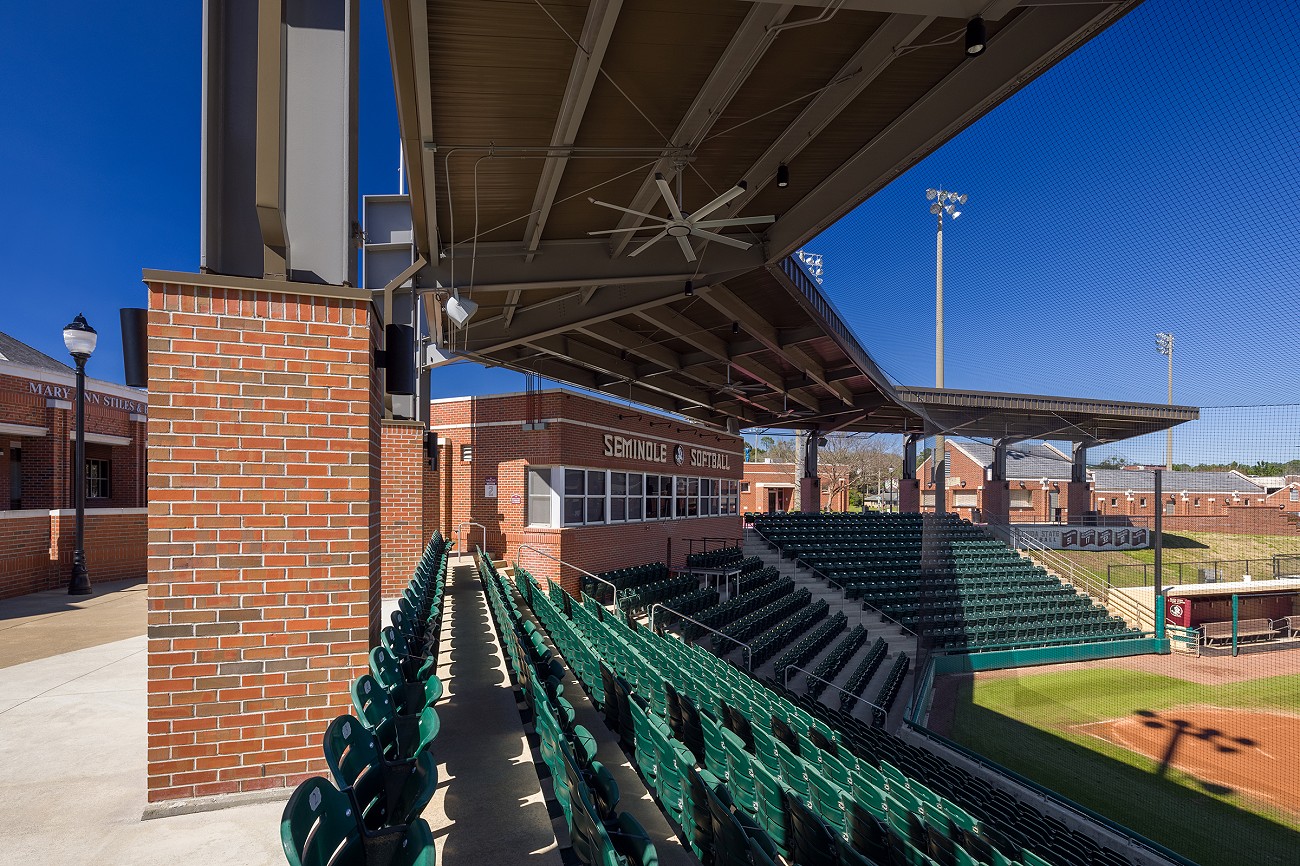 Spectator comfort was considered through the implementation of large fans to facilitate improved air movement and additional lighting to better illuminate seating areas.
Angled cantilevered canopies aid in both sun exposure and rainwater runoff while providing for field sustainability.