The Forgotten Coast | Beach House
Location
The Forgotten Coast
The guiding design elements of this forgotten coast home included providing an open floor plan centered around a core living space focused on opportunities to interact with family and friends and provide strong connections to the exterior. In the fall of 2018, Hurricane Michael devastated the gulf coast of Florida. The previous house that stood on this property was no exception. The client requested the design solution incorporate elements to celebrate the memories of their previous home but with a modern interpretation.
The linear open floor plan provides a seamless connection between the kitchen, dining and living room. The large glass folding doors provide the opportunity to blend the indoor and outdoor spaces, celebrate the captivating view and optimize the gulf coast beach experience. The double height open core creates an intimate connection for guests throughout the home.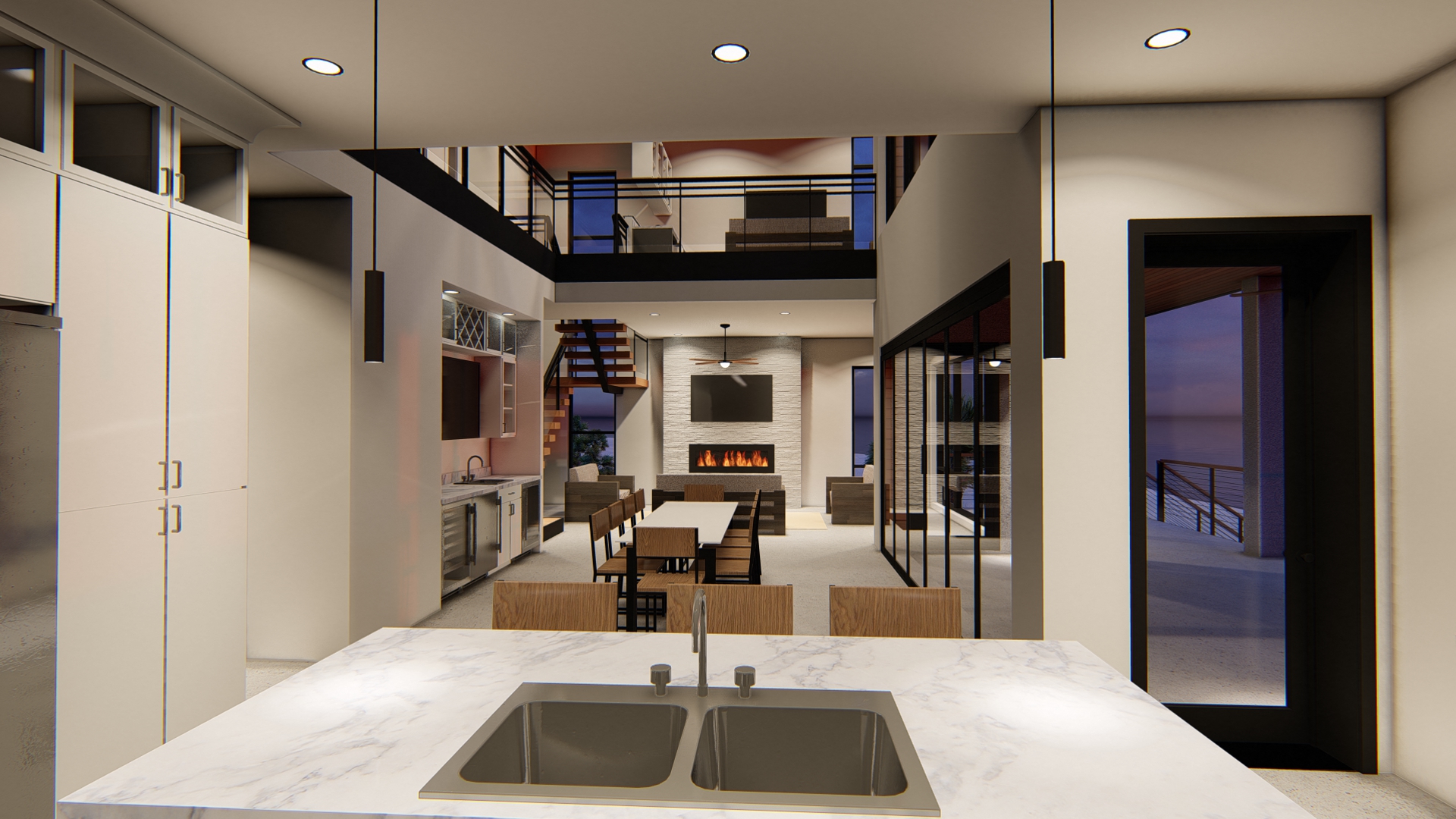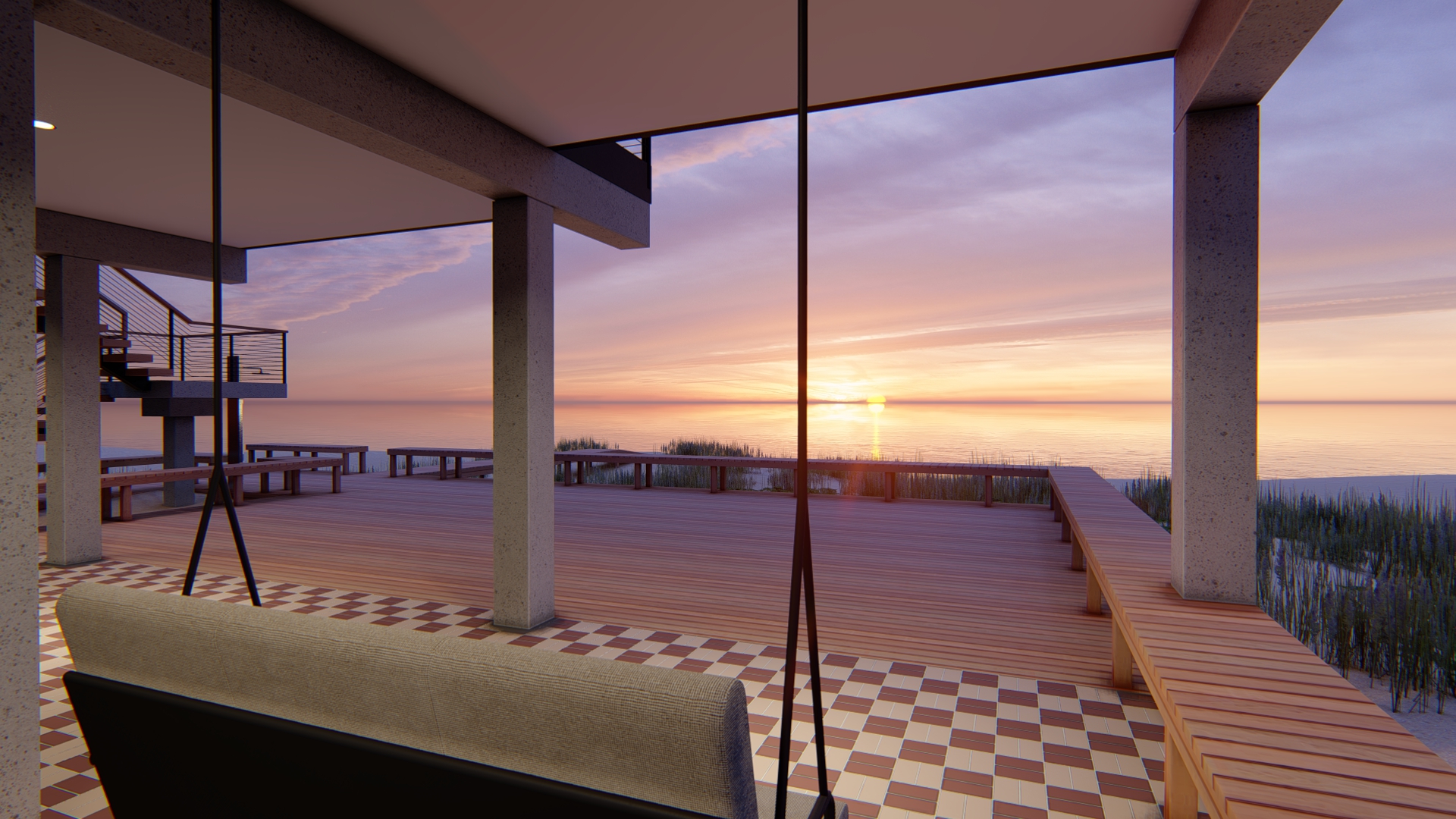 The checkered tile pavers, large open deck and bench swing pay homage to many fond memories from the original home.